\n","providerName":"Twitter","providerUrl":"https://twitter.com","type":"rich","width":550,"__typename":"ExternalEmbedContent"},"$ROOT_QUERY.getForgeContentBySlug(\"locale\":\"en-us\",\"slug\":\"justin-turner-red-sox-deal\",\"type\":\"story\").parts.2″:"data":"type":"id","generated":true,"id":"$ROOT_QUERY.getForgeContentBySlug(\"locale\":\"en-us\",\"slug\":\"justin-turner-red-sox-deal\",\"type\":\"story\").parts.2.data","typename":"ExternalEmbedContent","type":"oembed","__typename":"ExternalEmbed","$ROOT_QUERY.getForgeContentBySlug(\"locale\":\"en-us\",\"slug\":\"justin-turner-red-sox-deal\",\"type\":\"story\").parts.3″:"content":"The Red Sox now have three players from the 2020 World Series champion Dodgers on their squad, with Turner joining utility man Kiké Hernández and closer Kenley Jansen. Alex Verdugo and Chris Martin are also former Dodgers. Hernández took to Twitter to express his excitement about reuniting with his former teammate.","type":"markdown","__typename":"Markdown","$ROOT_QUERY.getForgeContentBySlug(\"locale\":\"en-us\",\"slug\":\"justin-turner-red-sox-deal\",\"type\":\"story\").parts.4.data":"html":"
— Enrique Hernández (@kikehndez) December 18, 2022
\n\n","providerName":"Twitter","providerUrl":"https://twitter.com","type":"rich","width":550,"__typename":"ExternalEmbedContent","$ROOT_QUERY.getForgeContentBySlug(\"locale\":\"en-us\",\"slug\":\"justin-turner-red-sox-deal\",\"type\":\"story\").parts.4″:"data":"type":"id","generated":true,"id":"$ROOT_QUERY.getForgeContentBySlug(\"locale\":\"en-us\",\"slug\":\"justin-turner-red-sox-deal\",\"type\":\"story\").parts.4.data","typename":"ExternalEmbedContent","type":"oembed","__typename":"ExternalEmbed","$ROOT_QUERY.getForgeContentBySlug(\"locale\":\"en-us\",\"slug\":\"justin-turner-red-sox-deal\",\"type\":\"story\").parts.5″:"content":"Turner joins Japanese import Masataka Yoshida — who was introduced at a press conference last week \\-\\- as the second key bat the Red Sox have added this offseason.\n\nExpect chief baseball officer Chaim Bloom to add one or two more hitters before the season starts. The Red Sox are still seeking a middle-infield bat to replace Bogaerts, and the club is open to upgrading at catcher. The Sox are also looking for another starting pitcher.\n\nAt Fenway Park, with the inviting Green Monster just 310 feet from home plate, Turner's ability to pull the ball should be rewarded.\n\nTurner began the 2022 season slowly, batting just .168/.226/.242 with one home run through his first 26 games. While that performance raised questions about whether the veteran was experiencing a steep decline at age 37, he quickly turned things around.\n\nOver his final 102 games beginning May 10, Turner slashed .306/.380/.488 with 12 homers, 32 doubles and 68 RBIs. That .868 OPS ranked 13th among Major League qualifiers over that span, putting Turner just behind Austin Riley and Pete Alonso and ahead of Carlos Correa and Nolan Arenado.\n\nNonetheless, the Dodgers [declined Turner's $16 million club option](https://www.mlb.com/dodgers/news/dodgers-decline-justin-turner-2023-option) for 2023, instead paying him a $2 million buyout.\n\nAfter serving as the Dodgers' primary third baseman for the past several seasons, Turner started only 66 games at the hot corner in 2022, while starting 61 at DH. He has -1 Outs Above Average at third since 2020, and his arm strength ranked in the 28th percentile this season, per Statcast.\n\nA 14-year veteran, Turner first signed with the Dodgers in February 2014, after the Mets non-tendered him following a four-season stint in Queens. With a remade swing, Turner quickly became an integral piece with his new club. His 133 OPS+ ranks fifth in Los Angeles Dodgers history (minimum 2,000 plate appearances).\n\n_Andrew Simon contributed to this report._","type":"markdown","__typename":"Markdown","$ROOT_QUERY.getForgeContentBySlug(\"locale\":\"en-us\",\"slug\":\"justin-turner-red-sox-deal\",\"type\":\"story\").tags.0.data":"__typename":"UnsupportedTagType","$ROOT_QUERY.getForgeContentBySlug(\"locale\":\"en-us\",\"slug\":\"justin-turner-red-sox-deal\",\"type\":\"story\").tags.0″:"data":"type":"id","generated":true,"id":"$ROOT_QUERY.getForgeContentBySlug(\"locale\":\"en-us\",\"slug\":\"justin-turner-red-sox-deal\",\"type\":\"story\").tags.0.data","typename":"UnsupportedTagType","externalSourceName":null,"slug":"storytype-article","title":"Article","type":"article","__typename":"Tag","$ROOT_QUERY.getForgeContentBySlug(\"locale\":\"en-us\",\"slug\":\"justin-turner-red-sox-deal\",\"type\":\"story\").tags.1.data":"__typename":"UnsupportedTagType","$ROOT_QUERY.getForgeContentBySlug(\"locale\":\"en-us\",\"slug\":\"justin-turner-red-sox-deal\",\"type\":\"story\").tags.1″:"data":"type":"id","generated":true,"id":"$ROOT_QUERY.getForgeContentBySlug(\"locale\":\"en-us\",\"slug\":\"justin-turner-red-sox-deal\",\"type\":\"story\").tags.1.data","typename":"UnsupportedTagType","externalSourceName":"taxonomy","slug":"transactions","title":"transactions","type":"taxonomy","__typename":"Tag","Team:111″:"id":"111″,"__typename":"Team","$ROOT_QUERY.getForgeContentBySlug(\"locale\":\"en-us\",\"slug\":\"justin-turner-red-sox-deal\",\"type\":\"story\").tags.2″:"data":"type":"id","generated":false,"id":"Team:111″,"typename":"Team","externalSourceName":"team","slug":"teamid-111″,"title":"Boston Red Sox","type":"team","__typename":"Tag","Player:457759″:"id":"457759″,"__typename":"Player","$ROOT_QUERY.getForgeContentBySlug(\"locale\":\"en-us\",\"slug\":\"justin-turner-red-sox-deal\",\"type\":\"story\").tags.3″:"data":"type":"id","generated":false,"id":"Player:457759″,"typename":"Player","externalSourceName":"player","slug":"playerid-457759″,"title":"Justin Turner","type":"player","__typename":"Tag","$ROOT_QUERY.getForgeContentBySlug(\"locale\":\"en-us\",\"slug\":\"justin-turner-red-sox-deal\",\"type\":\"story\").tags.4.data":"__typename":"UnsupportedTagType","$ROOT_QUERY.getForgeContentBySlug(\"locale\":\"en-us\",\"slug\":\"justin-turner-red-sox-deal\",\"type\":\"story\").tags.4″:"data":"type":"id","generated":true,"id":"$ROOT_QUERY.getForgeContentBySlug(\"locale\":\"en-us\",\"slug\":\"justin-turner-red-sox-deal\",\"type\":\"story\").tags.4.data","typename":"UnsupportedTagType","externalSourceName":"taxonomy","slug":"apple-news","title":"Apple News","type":"taxonomy","__typename":"Tag","$ROOT_QUERY.getForgeContentBySlug(\"locale\":\"en-us\",\"slug\":\"justin-turner-red-sox-deal\",\"type\":\"story\").tags.5.data":"__typename":"UnsupportedTagType","$ROOT_QUERY.getForgeContentBySlug(\"locale\":\"en-us\",\"slug\":\"justin-turner-red-sox-deal\",\"type\":\"story\").tags.5″:"data":"type":"id","generated":true,"id":"$ROOT_QUERY.getForgeContentBySlug(\"locale\":\"en-us\",\"slug\":\"justin-turner-red-sox-deal\",\"type\":\"story\").tags.5.data","typename":"UnsupportedTagType","externalSourceName":"customentity.contributor","slug":"ian-browne","title":"Ian Browne","type":"contributor","__typename":"Tag"},"appConfig":"graphqlServiceUrl":"https://content-service.mlb.com","appState":{"adDomain":"mlb.mlb","appId":"","basePath":"news","club":"mlb","contentfulProperties":"organismHeadlineFont":null,"urlLogo":null,"favicon":null,"headerMastheadTagline":null,"headerPrimaryLogo":null,"headerMastheadTaglineContainerWidth":"512px","headerMastheadTaglineContainerHeight":"56px","organismLogoVersion":"caplogo","organismLogoStyle":"light","headerMastheadLogoVersion":"cap","headerMastheadLogoStyle":"dark","footerLogoVersion":"primary","footerLogoStyle":"dark","headlineTextTransform":"none","headlineFontFamily":null,"headlineFontFamilySizeMultiplier":1,"articleVideoAutoPlay":true,"articleVideoAutoPlaySound":false,"__typename":"CF_WebProperties","contentfulPalette":"headerNavigationBackgroundColor":"#041E42″,"headerNavigationTextColor":"#ffffff","headerNavigationTextColorHover":"#ffffff","headerNavigationBorderColor":"#057AFF","headerMastheadBackgroundColor":"#002D72″,"buttonSpotlightBackgroundColor":"#333333″,"buttonSpotlightBackgroundColorHover":"lighten","buttonSpotlightTextColor":"#ffffff","buttonSpotlightTextColorHover":"#ffffff","footerBackgroundColor":"#333″,"footerBorderColor":"#f3f3f3″,"footerLinkColorActive":"#fff","footerLinkColor":"#ffffff","footerLinkColorHover":"#147CD1″,"footerTextColor":"#d2d2d2″,"__typename":"CF_Palette","contextUrlPrefix":"","env":"production","footerState":{"clubId":"mlb","deviceProperties":,"footerData":"instanceId":"db2f8fb2-78c8-4d3c-a328-9e91c349dfee","name":"global-footer","variables":[],"menuItems":["itemId":"aec375d3-3afa-4491-ab28-60b736f38982″,"text":"Terms of Use","properties":"link":"/official-information/terms-of-use","target":"_blank","menuItems":[],"itemId":"debe8dbf-de27-4eae-b7ec-adae43fc4642″,"text":"Privacy Policy","properties":"link":"/official-information/privacy-policy","menuItems":[],"itemId":"345a1847-cac1-43a4-91bf-70c21ecee681″,"text":"Legal Notices","properties":"link":"/official-information/legal-notices","menuItems":[],"itemId":"34014aad-1069-4bba-b22e-4b287a4f7df1″,"text":"Contact Us","properties":"link":"/official-information/contact","menuItems":[],"itemId":"65e06970-7f8e-4328-ad82-9d90df0f3e87″,"text":"Do Not Sell My Personal Data","properties":"link":"https://privacyportal.onetrust.com/webform/53a301ae-6882-46f9-af93-24f64f792aee/3251a424-8286-4725-9313-603f12c85a49″,"target":"_blank","menuItems":[],"itemId":"dd307e97-49c6-4f80-aff3-89a59696fb80″,"text":"Official Information","properties":,"menuItems":["itemId":"bdf571d3-e8bb-403b-bb5f-7f28a7127c74″,"text":"Official Info","properties":"link":"/official-information","menuItems":[],"itemId":"ecfd4d42-aa8d-4872-80a5-869c6b493018″,"text":"About MLB","properties":"link":"/official-information/about-mlb","menuItems":[],"itemId":"bb62de22-5c84-4cab-b9fb-5429ea9d647c","text":"Team Information","properties":"link":"https://www.mlb.com/team","menuItems":[],"itemId":"7cc37e2a-667c-4405-bd1f-87ad88bc4d9e","text":"Official Rules","properties":"link":"https://img.mlbstatic.com/mlb-images/image/upload/mlb/hhvryxqioipb87os1puw.pdf","target":"_blank","menuItems":[],"itemId":"e658056b-608b-4eee-a04a-43772f9e6bb4″,"text":"Replay Review Regulations","properties":"link":"/glossary/rules/replay-review","menuItems":[],"itemId":"d1ffda83-f016-4ba6-8f32-7cc7ce787a9c","text":"Umpires","properties":"link":"/official-information/umpires","menuItems":[],"itemId":"23dde9d7-6aba-4bec-a449-b1b4d5a5767c","text":"Advertise with Us","properties":"link":"/sponsorship","menuItems":[],"itemId":"bd193214-b4a4-4c4d-965e-1a55cdc2e0fb","text":"Press Releases","properties":"link":"/news/topic/mlb-press-releases","menuItems":[]],"itemId":"7a60a8fc-0c3c-4c87-b04b-2b57b6c9894c","text":"Help/Contact Us","properties":,"menuItems":["itemId":"efb27376-accc-4ca4-9017-c3309ee122d3″,"text":"Accessibility Information","properties":"link":"/official-information/accessibility","menuItems":[],"itemId":"cf3490fc-f093-4457-99a7-d2bc3f4d4cef","text":"Auctions Customer Service","properties":"link":"http://auctions.mlb.com/iSynApp/manageUserEmail!showEmailContactUsForm.action?sid=1101001″,"menuItems":[],"itemId":"c6867706-11b7-4634-a78e-b5d513948f43″,"text":"Harassment Policy","properties":"link":"/official-information/harassment-policy","menuItems":[],"itemId":"0e3932c9-beec-43f2-b712-66879a51ab63″,"text":"Help/Contact Us","properties":"link":"/official-information/contact","menuItems":[],"itemId":"6d4ebef1-3168-4b79-a237-9f36931d3a2c","text":"MLB App FAQs","properties":"link":"/apps/mlb-app/faq-apple","menuItems":[],"itemId":"4b3c6ee8-d4ae-4265-a7e7-7e5bea8cde28″,"text":"MLB.com Account Information","properties":"link":"/official-information/faqs","menuItems":[],"itemId":"4d33a7c1-38d5-4b3b-a999-53377f55738d","text":"MLB.TV Help Center","properties":"link":"https://www.mlb.com/live-stream-games/help-center","menuItems":[],"itemId":"36f01834-7979-4a42-aa12-52439c2e320b","text":"Shop Help","properties":"link":"https://www.mlbshop.com/customer-help-desk/hd-1″,"menuItems":[],"itemId":"bb6e7a31-4b7d-4e49-8c2e-00dda9e237ab","text":"Ticket Information","properties":"link":"/official-information/ticket-faqs","menuItems":[]],"itemId":"6ca8b189-8c54-428f-9f79-3c357ef18469″,"text":"More MLB Sites & Affiliates","properties":,"menuItems":["itemId":"becc9309-94fc-491b-ad15-45f7c17f85a9″,"text":"MLB Players Alumni Association","properties":"link":"/mlbpaa","target":"","menuItems":[],"itemId":"9ff49c09-8a0d-41e6-b8b0-14f37f8e7f52″,"text":"MLB Players Association","properties":"link":"http://www.mlbplayers.com/","menuItems":[],"itemId":"022ec2ca-bb20-4543-9cdc-95ba3a4443ca","text":"Minor League Baseball","properties":"link":"https://www.milb.com/","menuItems":[],"itemId":"c6f9948e-3521-4788-83ed-b568f39e86aa","text":"MLB Network","properties":"link":"https://www.mlb.com/network","menuItems":[],"itemId":"de2ea389-0a29-4600-8048-b4261916183d","text":"Baseball Assistance Team","properties":"link":"/baseball-assistance-team","menuItems":[],"itemId":"6a47c1d6-35aa-4028-9825-7cfc34a3ea40″,"text":"Player Resource Center","properties":"link":"/player-resource-center","menuItems":[],"itemId":"75f0b763-612d-4557-ae38-227fb5b3b7f1″,"text":"Tickets.com","properties":"link":"http://www.tickets.com/","menuItems":[],"itemId":"cb410dd4-4ace-4b5b-be3e-4ae6d60cd20f","text":"YES Network","properties":"link":"https://www.yesnetwork.com/","menuItems":[],"itemId":"5c8f6196-a4d5-4ed5-b830-189580691d3e","text":"Australian Baseball League","properties":"link":"https://theabl.com.au/","menuItems":[],"itemId":"ab6fc805-0bb7-439b-8c3c-92c61b035387″,"text":"World Baseball Classic","properties":"link":"https://www.worldbaseballclassic.com/","menuItems":[],"itemId":"e218ed4d-89f9-4f7d-87e7-c05a3559cd74″,"text":"sabr.org","properties":"link":"http://sabr.org/","menuItems":[],"itemId":"158a95a6-bd4f-4654-b57f-465d3c356a55″,"text":"College Baseball Hall of Fame","properties":"link":"https://www.mlb.com/college-baseball-hall-of-fame","menuItems":[],"itemId":"2e494e91-a92e-4763-b89b-7944f37b1b3f","text":"Golden Spike Award","properties":"link":"https://www.usabaseball.com/golden-spikes-award","menuItems":[],"itemId":"ccd9020d-c619-45d2-bc1f-ef80ae2cd651″,"text":"USA Baseball","properties":"link":"https://www.usabaseball.com","menuItems":[],"itemId":"75512a93-d52d-4d71-a6d3-70d6b44dfa0f","text":"LasMayores.com","properties":"link":"https://www.mlb.com/es","menuItems":[],"itemId":"3b7bbad3-1ed5-468d-8703-205519315e04″,"text":"MLBCommunity.org","properties":"link":"/mlb-community","menuItems":[],"itemId":"f8058121-3606-4ff2-be8a-d1a3d47642db","text":"AllStarGame.com","properties":"link":"/all-star","menuItems":[],"itemId":"a624b4e5-c8d8-44b9-9084-7522ed0cee59″,"text":"MLB.com/Kids","properties":"link":"https://www.mlb.com/fans/kids","menuItems":[],"itemId":"43c6bc47-f7d9-445a-85a1-10b3cdc02ee0″,"text":"MLB Photostore","properties":"link":"https://photostore.mlb.com/","visible":"false","menuItems":[],"itemId":"c574a4a2-45ec-47fe-8ca3-b5b99d1cb443″,"text":"PlayBall.org","properties":"link":"https://www.playball.org","menuItems":[],"itemId":"517cf98f-063c-486a-a725-5380e1ae063f","text":"MLB Educators","properties":"link":"/mlb-educators","menuItems":[]],"itemId":"e3a86593-6da0-4d00-a512-0b8c78c9b8a5″,"text":"Careers","properties":"link":"","menuItems":["itemId":"35caab61-51c7-4b17-a9b8-e9ecd201058a","text":"Careers Home","properties":"link":"/careers/home","menuItems":[]]],"headerData":{"instanceId":"fbde1dcd-c837-4740-991c-1087d1db26d1″,"name":"global-nav","variables":[],"menuItems":["itemId":"tickets","text":"Tickets","properties":"link":"https://www.mlb.com/tickets","customProperties":"align:right;","menuItems":["itemId":"9ded5035-6394-4a4d-b0b4-8e966a524cbe","text":"Tickets Hub","properties":"link":"http://mlb.com/tickets?top-nav-dropdown","menuItems":[],"itemId":"b2956670-29de-4eb5-94db-7cbeecfb987f","text":"All-Star Tickets","properties":"link":"https://www.mlb.com/all-star/tickets?top-nav-dropdown","visible":"false","menuItems":[],"itemId":"020f5910-a69a-443a-b5a3-37b7664d8a4f","text":"Spring Training","properties":"link":"/tickets/spring-training","visible":"false","menuItems":[],"itemId":"524505d6-bf61-4819-8197-f62bc71fd518″,"text":"Postseason Tickets","properties":"link":"/tickets/postseason","visible":"false","menuItems":[]],"itemId":"6bfaf88e-891c-4e05-a935-8a32bd23086a","text":"Shop","properties":"link":"https://www.mlbshop.com/?_s=bm-mlbcom-hp","customProperties":"align:right;","icon":"shopping-cart","menuItems":["itemId":"91dcfa1d-f4de-4bf9-93f8-8f91f4069272″,"text":"MLB Online Shop","properties":"link":"https://www.mlbshop.com/?_s=bm-mlbcom-hp","customProperties":"","menuItems":[],"itemId":"d7b3c8e0-42c4-45c5-8278-c51adb21b47f","text":"Auction","properties":"link":"https://auctions.mlb.com/iSynApp/showHomePage.action?sid=1101001&isynsharedsession=9mislq-18JnZhOEp-FeGzvUB3G6zxwkeKqwX99MKAttEdaSACl02r4aCDzYhNvUm","visible":"true","menuItems":[],"itemId":"c69e35fc-900e-4fcc-9348-085aa0febeab","text":"Gift Cards","properties":"link":"https://www.mlbshop.com/gift-cards/x-462351+z-94899005-3509039474?_s=bm-mlbcom-Home","customProperties":"","menuItems":[],"itemId":"7423a9ca-3a6f-42fe-8d6e-9459bed284c7″,"text":"MLB NYC Flagship Store","properties":"link":"https://www.mlb.com/shop/nyc-retail-store","menuItems":[],"itemId":"44958e84-599e-44b1-96b4-44f38a477942″,"text":"European Shop","properties":"link":"http://www.mlbshopeurope.com/stores/mlb/en?portal=MLTS66FS&CMP=PSC-MLTS66FS","customProperties":"","menuItems":[],"itemId":"51d3278e-90fd-4462-aec0-7cfd8de1cb79″,"text":"Photo Store","properties":"link":"https://photostore.mlb.com/","visible":"true","menuItems":[]],"itemId":"5052bac6-3f1d-4847-8739-42021d7cfc2d","text":"News","properties":"link":"https://www.mlb.com/news","customProperties":"amp:true;mobile:true","menuItems":["itemId":"82d45c9a-d055-4ab4-b785-576d982a2077″,"text":"Probable Pitchers","properties":"link":"/probable-pitchers","visible":"false","enabled":"true","menuItems":[],"itemId":"d08f0874-ecb6-4378-93c6-be05b4397c21″,"text":"Hot Stove Tracker","properties":"link":"https://www.mlb.com/hot-stove","menuItems":[],"itemId":"29c52020-6ed2-45f6-8f8b-6d7e909a68c1″,"text":"Starting Lineups","properties":"link":"https://www.mlb.com/starting-lineups","menuItems":[],"itemId":"28522a27-ab22-43ed-84b4-1b4760c39535″,"text":"Transactions","properties":"link":"https://www.mlb.com/transactions","menuItems":[],"itemId":"6efef6dd-bb02-4811-85f8-c8088d743fae","text":"Postseason History","properties":"link":"https://www.mlb.com/postseason/history","menuItems":[],"itemId":"28a2e573-86ba-4cdc-a924-86d3b6500979″,"text":"Injury Report","properties":"link":"https://www.mlb.com/injury-report","visible":"true","menuItems":[],"itemId":"3f97e5c6-cd8f-4c42-9be1-b816ea9f47b1″,"text":"World Baseball Classic","properties":"link":"https://www.mlb.com/world-baseball-classic","menuItems":[],"itemId":"c1ac7886-1d18-4ad8-9fc4-326ab4753144″,"text":"MLB Draft","properties":"link":"https://www.mlb.com/draft/2023″,"visible":"true","menuItems":[],"itemId":"7e316d55-5379-4151-a0e5-828b6b4f8ba8″,"text":"All-Star Game","properties":"link":"https://www.mlb.com/all-star/","visible":"true","menuItems":[],"itemId":"de347a3e-0811-49db-aca7-d56d79b69cde","text":"MLB Pipeline","properties":"link":"https://www.mlb.com/pipeline","menuItems":[],"itemId":"6ee1c331-faa0-4865-a062-1c98a2f67c0d","text":"Great Stories","properties":"link":"https://www.mlb.com/news/topic/longform","visible":"true","menuItems":[]],"itemId":"ed72bef5-d993-4ffe-91d2-15abf6218c12″,"text":"Watch","properties":"link":"/tv?&affiliateId=mlbMENU","menuItems":["itemId":"d492eeb7-757f-4600-b3b3-77882293b208″,"text":"Video","properties":,"menuItems":["itemId":"5031c87a-7b97-4db0-a447-d29e556f380c","text":"Film Room","properties":"link":"https://www.mlb.com/video","menuItems":[],"itemId":"49538483-21da-4efb-9624-3b27c74823ad","text":"Statcast","properties":"link":"https://www.mlb.com/video/topic/statcast","menuItems":[],"itemId":"5dbfda08-1915-42bc-a899-61f8906ede30″,"text":"MLB Network","properties":"link":"https://www.mlb.com/network","menuItems":[],"itemId":"168e1c3a-56a8-49f4-8800-ef5ff3024c7d","text":"MLB Originals","properties":"link":"https://www.mlb.com/fans/mlb-originals","menuItems":[],"itemId":"527369c6-59ed-47ec-b41f-2b71444bfeee","text":"Podcasts","properties":"link":"https://www.mlb.com/fans/podcasts","menuItems":[]],"itemId":"5dd37289-4d79-4b66-8359-1c5d0954f7f1″,"text":"MLB.TV","properties":,"menuItems":["itemId":"6c2eca19-80b0-45e0-a481-53d6200992e3″,"text":"Watch & Listen Archives","properties":"link":"/live-stream-games?&affiliateID=mlbMENU","menuItems":[],"itemId":"1ff93fa1-3ae4-40e3-b263-f34d1e3a70e1″,"text":"Buy Offseason","properties":"link":"/live-stream-games/subscribe?&affiliateId=mlbMENU","menuItems":[],"itemId":"5df3aa62-4f5b-479c-9669-4736862d0100″,"text":"Buy MLB Audio","properties":"link":"/live-stream-games/subscribe/mlb-audio?&affiliateId=mlbMENU","menuItems":[],"itemId":"18ca0078-fb25-40f0-98b9-05c2a605965b","text":"Help Center","properties":"link":"https://www.mlb.com/live-stream-games/help-center","menuItems":[]]],"itemId":"7c68f445-5095-46cc-bab3-73af6c921597″,"text":"Scores","properties":"link":"https://www.mlb.com/scores","customProperties":"mobile:true;amp:true;","visible":"true","menuItems":[],"itemId":"248fea7e-1d19-452a-bb5c-999e1a09b7cd","text":"Schedule","properties":"link":"https://www.mlb.com/schedule/2023-03-30″,"customProperties":"amp:true;mobile:true;","menuItems":["itemId":"d92068f1-fb82-4b03-ae27-10f3e812b6fa","text":"2023 Regular Season","properties":"link":"https://www.mlb.com/schedule/2023-03-30″,"menuItems":[],"itemId":"d50ca7f4-b653-4c3a-a63b-c653bff0bbdc","text":"2023 Spring Training","properties":"link":"https://www.mlb.com/schedule/2023-02-24″,"menuItems":[],"itemId":"f4010b7a-902c-41e0-b405-e0fa695b5c64″,"text":"2022 Regular Season","properties":"link":"https://www.mlb.com/schedule/2022-04-07″,"menuItems":[],"itemId":"2755030c-3503-4089-b6c2-b8e982459945″,"text":"2022 Postseason","properties":"link":"https://www.mlb.com/postseason","menuItems":[],"itemId":"94c9d7e4-3477-4217-87f3-008d2290b9ee","text":"Important Dates","properties":"link":"/schedule/events#important-dates","menuItems":[],"itemId":"3747c1bc-9b3d-43f5-bd04-d1274c59c02a","text":"Team by Team Schedule","properties":"link":"https://www.mlb.com/schedule/team-by-team","menuItems":[],"itemId":"e75ecc62-7e72-4b53-9705-a23e2b511f83″,"text":"National Broadcasts","properties":"link":"https://www.mlb.com/live-stream-games/national-broadcast-schedule","visible":"true","menuItems":[]],"itemId":"9efaf5e3-6a93-4e4f-b8af-1219110ecb30″,"text":"Stats","properties":"link":"https://www.mlb.com/stats","customProperties":"mobile:true;amp:true;","menuItems":["itemId":"41566816-1cb8-421f-9a4a-9ccdefa7ed69″,"text":"Statcast Leaders","properties":"link":"https://baseballsavant.mlb.com/statcast_leaderboard","menuItems":[],"itemId":"2d0a2684-64c6-4d9f-87a1-a7cf9f661e2f","text":"Baseball Savant","properties":"link":"https://baseballsavant.mlb.com/","menuItems":[],"itemId":"b9d0ae31-f31d-449b-82fb-5a77f59293ba","text":"Top Prospect Stats","properties":"link":"/prospects/stats/top-prospects?type=all&minPA=1″,"menuItems":[]],"itemId":"6af88ec1-9bfe-4494-abc0-898dc919a081″,"text":"Standings","properties":"link":"https://www.mlb.com/standings","customProperties":"amp:true;","menuItems":[],"itemId":"15179b67-af8e-42a1-964c-45944e1ab986″,"text":"Youth","properties":"link":"https://www.mlb.com/youth-baseball-softball","menuItems":["itemId":"0a04e27f-bcb1-4901-acc0-a14e9ebc5852″,"text":"Play Ball","properties":"link":"https://www.mlb.com/play-ball","menuItems":[],"itemId":"f989fcab-01fa-4d66-8e11-6640be070816″,"text":"Youth Baseball & Softball","properties":"link":"https://www.mlb.com/youth-baseball-softball","menuItems":[]],"itemId":"8c842eeb-dedd-430c-a452-57a740d5c3df","text":"Players","properties":"link":"https://www.mlb.com/players","customProperties":"","icon":"group","visible":"true","menuItems":["itemId":"2983d4a7-0410-41fe-8b08-35c866b373d5″,"text":"Prospect Rankings","properties":"link":"https://www.mlb.com/prospects","menuItems":[],"itemId":"1f929714-240b-4834-b859-8066a592fa8e","text":"Depth Charts","properties":"link":"https://www.mlb.com/team/roster/depth-chart","menuItems":[],"itemId":"a07b01b6-397e-450e-bd8d-7e00c6dd2a80″,"text":"MLB Players Association","properties":"link":"https://www.mlbplayers.com","menuItems":[],"itemId":"3de86763-c530-400b-a7de-1761c927d7bc","text":"Negro Leagues","properties":"link":"https://www.mlb.com/history/negro-leagues","menuItems":[]],"itemId":"98430c25-7924-4112-a70f-0b32fd31594f","text":"Teams","properties":"link":"https://www.mlb.com/team","customProperties":"amp:true;module:teammodule;align:right;","menuItems":["itemId":"9191834c-54c4-40a7-8aac-9745d3666084″,"text":"Team Module","properties":"customProperties":"module:teammodule;","menuItems":[]],"itemId":"397b9e10-6d65-4fc0-bbe6-8d07f5e8d3a8″,"text":"ES","properties":"link":"https://www.mlb.com/es","customProperties":"align:right;lang:es;label:Español","toolTip":"Español","menuItems":["itemId":"ceb83c80-eaf2-4dd4-bdc6-e23b1e11ae60″,"text":"日本語","properties":"link":"http://www.mlb.jp/","customProperties":"lang:ja","visible":"false","menuItems":[],"itemId":"27ac6728-00c1-4965-963b-05d33268fb50″,"text":"한국어","properties":"link":"https://www.mlbkor.com/","customProperties":"lang:ko","visible":"false","menuItems":[]]]},"locale":"en","reqPath":"/news/justin-turner-red-sox-deal","sharedNav":"instanceId":"6c265854-d856-4f92-aea1-07dfe5cda020″,"name":"shared-nav","variables":[],"menuItems":["itemId":"93b3e9b2-65a9-4585-9185-03e255cb523c","text":"MLB.TV","properties":"link":"https://www.mlb.com/tv?&affiliateId=clubMENU","icon":"watch","customProperties":"align:right;","menuItems":["itemId":"d54a2b21-9db9-4252-9ebe-e3a4b2a3cf83″,"text":"Watch & Listen Archives","properties":"link":"https://www.mlb.com/live-stream-games?&affiliateId=clubMENU","menuItems":[],"itemId":"2d8d6ad8-dc2a-4971-9b12-f1853530c5d3″,"text":"Buy MLB.TV Offseason","properties":"link":"https://www.mlb.com/live-stream-games/subscribe?&affiliateId=clubMENU","menuItems":[],"itemId":"38c2991b-6331-469b-bce7-c53ab3267bc6″,"text":"Buy MLB Audio","properties":"link":"/live-stream-games/subscribe/mlb-audio?&affiliateId=clubMENU","menuItems":[],"itemId":"2f433cfb-699a-43bb-ab54-d3b4a7269d8e","text":"Watch MLB.TV Docs & Features","properties":"link":"https://www.mlb.com/tv/featured?&affiliateId=clubMENU","menuItems":[],"itemId":"6254640c-2069-4447-822f-084d0a38f161″,"text":"MLB.TV Help Center","properties":"link":"https://www.mlb.com/live-stream-games/help-center?&affiliateId=clubMENU","menuItems":[]],"itemId":"d54d0be0-f610-4f8b-90ac-c246c361e2e2″,"text":"Fantasy","properties":"link":"https://www.mlb.com/fantasy","customProperties":"","visible":"true","menuItems":["itemId":"5ec4bde4-6bc1-412b-a92b-6b7cb3b2f07c","text":"Yahoo Fantasy Baseball","properties":"link":"http://yhoo.it/3aK5QQw","visible":"false","target":"_blank","menuItems":[],"itemId":"b2a63b51-03fc-423d-971e-1e566f6008f4″,"text":"MLB Rally","properties":"link":"https://www.mlb.com/apps/rally","visible":"false","menuItems":[],"itemId":"f6929b88-632d-4a6f-ba73-8a64fccba1b0″,"text":"MLB Quick Pick","properties":"link":"https://www.mlb.com/apps/rally/quickpick","visible":"false","menuItems":[],"itemId":"0ebe9e5d-3fc7-48d2-acb1-c33eb931b911″,"text":"MLB Beat the Streak","properties":"link":"https://www.mlb.com/apps/beat-the-streak","visible":"false","menuItems":[],"itemId":"086bd307-a929-4414-9dd7-09bdac8d3f2e","text":"MLB MOONBLASTS Pick 'Em","properties":"link":"https://www.mlb.com/sponsorship/ftx-moonblasts-pick-em","customProperties":"expires:1627754400″,"visible":"false","menuItems":[],"itemId":"14aa1d4b-0193-4670-a1fc-b4386d4977e8″,"text":"The Vault","properties":"link":"https://www.mlb.com/the-vault","visible":"false","menuItems":[],"itemId":"4e0abdd4-8a0f-4bc5-838f-91dd2796041e","text":"MLB Home Run Derby","properties":"link":"https://www.mlb.com/fantasy/home-run-derby","menuItems":[],"itemId":"7d8dfda7-345a-46fa-82dc-105068ba223e","text":"Season Pick 'Em","properties":"link":"https://www.mlb.com/season-pick-em?affiliateId=spe-fantasynav-club-2021″,"visible":"false","menuItems":[],"itemId":"6eda396d-199b-4772-b3c9-c0b032513b6c","text":"MLB Pre-Pick (AUS)","properties":"customProperties":"","link":"https://www.mlb.com/pre-pick/tab","visible":"false","menuItems":[],"itemId":"9f1ff266-0ed8-4adb-ba77-428d1871b237″,"text":"Closer Report","properties":"link":"https://www.mlb.com/closer-report","visible":"false","menuItems":[],"itemId":"4c4f57bd-e31a-46c9-8f73-0fa2227451d3″,"text":"Prospect Rankings","properties":"link":"https://www.mlb.com/prospects","menuItems":[],"itemId":"1ebe4dc3-2c6a-469f-be59-474fe14dbbd7″,"text":"MLB Champions","properties":"link":"https://www.mlbc.app/?ref=mlbcom","target":"_blank","visible":"false","menuItems":[]],"itemId":"d1f61f89-9fd0-4f03-be17-2c5e128711a4″,"text":"Apps","properties":"link":"/apps","menuItems":["itemId":"83ac2ddf-414b-47d1-afec-ffacd068ab57″,"text":"MLB","properties":"link":"/apps/mlb-app","menuItems":[],"itemId":"83dbba73-02ac-4ba0-bebf-2c62ef04c19e","text":"MLB Rally","properties":"link":"https://www.mlb.com/apps/rally","visible":"false","menuItems":[],"itemId":"26fda476-348c-4f42-aa7c-92d1f9b1bf5c","text":"MLB Beat the Streak","properties":"link":"https://www.mlb.com/apps/beat-the-streak","visible":"false","menuItems":[],"itemId":"e09e6978-fcf7-4c2f-8387-59d83b7be38e","text":"MLB Ballpark","properties":"link":"/apps/ballpark","menuItems":[],"itemId":"86320a6b-11a1-4312-8eeb-a6c44f293f6c","text":"MLB Play","properties":"link":"https://www.mlb.com/play","menuItems":[],"itemId":"5e7b8019-9484-4872-abd7-8b963cd5969e","text":"MiLB First Pitch","properties":"link":"https://www.milb.com/about/first-pitch","menuItems":[],"itemId":"4fd8c1f8-a753-4501-916c-663390f1a566″,"text":"MLB Home Run Derby","properties":"link":"https://www.mlb.com/fantasy/home-run-derby","menuItems":[],"itemId":"9d8dfe8b-be1a-4ebf-9509-6bd0165a868e","text":"MLB FAQs","properties":"link":"/apps/mlb-app/faq-apple","menuItems":[],"itemId":"df4e8527-e357-4272-bcf7-61876ed9455d","text":"MLB Ballpark FAQs","properties":"link":"/apps/ballpark/faq-apple","visible":"true","menuItems":[],"itemId":"0ee38329-4c3c-48f5-86c7-04a58c24c006″,"text":"MLB Play FAQs","properties":"link":"https://www.mlb.com/help/play/frequently-asked-questions","menuItems":[],"itemId":"c2943c65-a843-437a-9ef4-4ccfe5be088f","text":"MLB Rally FAQs","properties":"link":"https://www.mlb.com/apps/rally/faq-apple","visible":"false","menuItems":[]]],"styleProps":,"teamNameSlug":"","teamsData":["springLeague":"id":114,"name":"Cactus League","link":"/api/v1/league/114″,"abbreviation":"CL","allStarStatus":"N","id":133,"name":"Oakland Athletics","link":"/api/v1/teams/133″,"season":2022,"venue":"id":10,"name":"Oakland Coliseum","link":"/api/v1/venues/10″,"location":"address1″:"7000 Coliseum Way","city":"Oakland","state":"California","stateAbbrev":"CA","postalCode":"94621″,"defaultCoordinates":"latitude":37.751511,"longitude":-122.200698,"country":"USA","phone":"(510) 638-4900″,"timeZone":"id":"America/Los_Angeles","offset":-8,"tz":"PST","active":true,"springVenue":"id":2507,"link":"/api/v1/venues/2507″,"teamCode":"oak","fileCode":"oak","abbreviation":"OAK","teamName":"Athletics","locationName":"Oakland","firstYearOfPlay":"1901″,"league":"id":103,"name":"American League","link":"/api/v1/league/103″,"division":"id":200,"name":"American League West","link":"/api/v1/divisions/200″,"sport":"id":1,"link":"/api/v1/sports/1″,"name":"Major League Baseball","shortName":"Oakland","franchiseName":"Oakland","clubName":"Athletics","active":true,"springLeague":"id":115,"name":"Grapefruit League","link":"/api/v1/league/115″,"abbreviation":"GL","allStarStatus":"N","id":134,"name":"Pittsburgh Pirates","link":"/api/v1/teams/134″,"season":2022,"venue":"id":31,"name":"PNC Park","link":"/api/v1/venues/31″,"location":"address1″:"115 Federal Street","city":"Pittsburgh","state":"Pennsylvania","stateAbbrev":"PA","postalCode":"15212″,"defaultCoordinates":"latitude":40.446904,"longitude":-80.005753,"country":"USA","phone":"(412) 323-5000″,"timeZone":"id":"America/New_York","offset":-5,"tz":"EST","active":true,"springVenue":"id":2526,"link":"/api/v1/venues/2526″,"teamCode":"pit","fileCode":"pit","abbreviation":"PIT","teamName":"Pirates","locationName":"Pittsburgh","firstYearOfPlay":"1882″,"league":"id":104,"name":"National League","link":"/api/v1/league/104″,"division":"id":205,"name":"National League Central","link":"/api/v1/divisions/205″,"sport":"id":1,"link":"/api/v1/sports/1″,"name":"Major League Baseball","shortName":"Pittsburgh","franchiseName":"Pittsburgh","clubName":"Pirates","active":true,"springLeague":"id":114,"name":"Cactus League","link":"/api/v1/league/114″,"abbreviation":"CL","allStarStatus":"N","id":135,"name":"San Diego Padres","link":"/api/v1/teams/135″,"season":2022,"venue":"id":2680,"name":"Petco Park","link":"/api/v1/venues/2680″,"location":"address1″:"100 Park Boulevard","city":"San Diego","state":"California","stateAbbrev":"CA","postalCode":"92101″,"defaultCoordinates":"latitude":32.707861,"longitude":-117.157278,"country":"USA","phone":"(619) 795-5000″,"timeZone":"id":"America/Los_Angeles","offset":-8,"tz":"PST","active":true,"springVenue":"id":2530,"link":"/api/v1/venues/2530″,"teamCode":"sdn","fileCode":"sd","abbreviation":"SD","teamName":"Padres","locationName":"San Diego","firstYearOfPlay":"1968″,"league":"id":104,"name":"National League","link":"/api/v1/league/104″,"division":"id":203,"name":"National League West","link":"/api/v1/divisions/203″,"sport":"id":1,"link":"/api/v1/sports/1″,"name":"Major League Baseball","shortName":"San Diego","franchiseName":"San Diego","clubName":"Padres","active":true,"springLeague":"id":114,"name":"Cactus League","link":"/api/v1/league/114″,"abbreviation":"CL","allStarStatus":"N","id":136,"name":"Seattle Mariners","link":"/api/v1/teams/136″,"season":2022,"venue":"id":680,"name":"T-Mobile Park","link":"/api/v1/venues/680″,"location":"address1″:"P.O. Box 4100″,"city":"Seattle","state":"Washington","stateAbbrev":"WA","postalCode":"98104″,"defaultCoordinates":"latitude":47.591333,"longitude":-122.33251,"country":"USA","phone":"(206) 346-4000″,"timeZone":"id":"America/Los_Angeles","offset":-8,"tz":"PST","active":true,"springVenue":"id":2530,"link":"/api/v1/venues/2530″,"teamCode":"sea","fileCode":"sea","abbreviation":"SEA","teamName":"Mariners","locationName":"Seattle","firstYearOfPlay":"1977″,"league":"id":103,"name":"American League","link":"/api/v1/league/103″,"division":"id":200,"name":"American League West","link":"/api/v1/divisions/200″,"sport":"id":1,"link":"/api/v1/sports/1″,"name":"Major League Baseball","shortName":"Seattle","franchiseName":"Seattle","clubName":"Mariners","active":true,"springLeague":"id":114,"name":"Cactus League","link":"/api/v1/league/114″,"abbreviation":"CL","allStarStatus":"N","id":137,"name":"San Francisco Giants","link":"/api/v1/teams/137″,"season":2022,"venue":"id":2395,"name":"Oracle Park","link":"/api/v1/venues/2395″,"location":"address1″:"24 Willie Mays Plaza","city":"San Francisco","state":"California","stateAbbrev":"CA","postalCode":"94107″,"defaultCoordinates":"latitude":37.778383,"longitude":-122.389448,"country":"USA","phone":"(415) 972-2000″,"timeZone":"id":"America/Los_Angeles","offset":-8,"tz":"PST","active":true,"springVenue":"id":2532,"link":"/api/v1/venues/2532″,"teamCode":"sfn","fileCode":"sf","abbreviation":"SF","teamName":"Giants","locationName":"San Francisco","firstYearOfPlay":"1883″,"league":"id":104,"name":"National League","link":"/api/v1/league/104″,"division":"id":203,"name":"National League West","link":"/api/v1/divisions/203″,"sport":"id":1,"link":"/api/v1/sports/1″,"name":"Major League Baseball","shortName":"San Francisco","franchiseName":"San Francisco","clubName":"Giants","active":true,"springLeague":"id":115,"name":"Grapefruit League","link":"/api/v1/league/115″,"abbreviation":"GL","allStarStatus":"N","id":138,"name":"St. Louis Cardinals","link":"/api/v1/teams/138″,"season":2022,"venue":"id":2889,"name":"Busch Stadium","link":"/api/v1/venues/2889″,"location":"address1″:"700 Clark Street","city":"St. Louis","state":"Missouri","stateAbbrev":"MO","postalCode":"63102″,"defaultCoordinates":"latitude":38.62256667,"longitude":-90.19286667,"country":"USA","phone":"(314) 345-9600″,"timeZone":"id":"America/Chicago","offset":-6,"tz":"CST","active":true,"springVenue":"id":2520,"link":"/api/v1/venues/2520″,"teamCode":"sln","fileCode":"stl","abbreviation":"STL","teamName":"Cardinals","locationName":"St. Louis","firstYearOfPlay":"1892″,"league":"id":104,"name":"National League","link":"/api/v1/league/104″,"division":"id":205,"name":"National League Central","link":"/api/v1/divisions/205″,"sport":"id":1,"link":"/api/v1/sports/1″,"name":"Major League Baseball","shortName":"St. Louis","franchiseName":"St. Louis","clubName":"Cardinals","active":true,"springLeague":"id":115,"name":"Grapefruit League","link":"/api/v1/league/115″,"abbreviation":"GL","allStarStatus":"N","id":139,"name":"Tampa Bay Rays","link":"/api/v1/teams/139″,"season":2022,"venue":"id":12,"name":"Tropicana Field","link":"/api/v1/venues/12″,"location":"address1″:"One Tropicana Drive","city":"St. Petersburg","state":"Florida","stateAbbrev":"FL","postalCode":"33705″,"defaultCoordinates":"latitude":27.767778,"longitude":-82.6525,"country":"USA","phone":"(727) 825-3137″,"timeZone":"id":"America/New_York","offset":-5,"tz":"EST","active":true,"springVenue":"id":2534,"link":"/api/v1/venues/2534″,"teamCode":"tba","fileCode":"tb","abbreviation":"TB","teamName":"Rays","locationName":"St. Petersburg","firstYearOfPlay":"1996″,"league":"id":103,"name":"American League","link":"/api/v1/league/103″,"division":"id":201,"name":"American League East","link":"/api/v1/divisions/201″,"sport":"id":1,"link":"/api/v1/sports/1″,"name":"Major League Baseball","shortName":"Tampa Bay","franchiseName":"Tampa Bay","clubName":"Rays","active":true,"springLeague":"id":114,"name":"Cactus League","link":"/api/v1/league/114″,"abbreviation":"CL","allStarStatus":"N","id":140,"name":"Texas Rangers","link":"/api/v1/teams/140″,"season":2022,"venue":"id":5325,"name":"Globe Life Field","link":"/api/v1/venues/5325″,"location":"address1″:"734 Stadium Drive","city":"Arlington","state":"Texas","stateAbbrev":"TX","postalCode":"76011″,"defaultCoordinates":"latitude":32.747299,"longitude":-97.081818,"country":"USA","phone":"(817) 533-1972″,"timeZone":"id":"America/Chicago","offset":-6,"tz":"CST","active":true,"springVenue":"id":2603,"link":"/api/v1/venues/2603″,"teamCode":"tex","fileCode":"tex","abbreviation":"TEX","teamName":"Rangers","locationName":"Arlington","firstYearOfPlay":"1961″,"league":"id":103,"name":"American League","link":"/api/v1/league/103″,"division":"id":200,"name":"American League West","link":"/api/v1/divisions/200″,"sport":"id":1,"link":"/api/v1/sports/1″,"name":"Major League Baseball","shortName":"Texas","franchiseName":"Texas","clubName":"Rangers","active":true,"springLeague":"id":115,"name":"Grapefruit League","link":"/api/v1/league/115″,"abbreviation":"GL","allStarStatus":"N","id":141,"name":"Toronto Blue Jays","link":"/api/v1/teams/141″,"season":2022,"venue":"id":14,"name":"Rogers Centre","link":"/api/v1/venues/14″,"location":"address1″:"1 Blue Jays Way, Suite 3200″,"city":"Toronto","state":"Ontario","stateAbbrev":"ON","postalCode":"M5V1J1″,"defaultCoordinates":"latitude":43.64155,"longitude":-79.38915,"country":"Canada","phone":"(416) 341-1000″,"timeZone":"id":"America/Toronto","offset":-5,"tz":"EST","active":true,"springVenue":"id":2536,"link":"/api/v1/venues/2536″,"teamCode":"tor","fileCode":"tor","abbreviation":"TOR","teamName":"Blue Jays","locationName":"Toronto","firstYearOfPlay":"1977″,"league":"id":103,"name":"American League","link":"/api/v1/league/103″,"division":"id":201,"name":"American League East","link":"/api/v1/divisions/201″,"sport":"id":1,"link":"/api/v1/sports/1″,"name":"Major League Baseball","shortName":"Toronto","franchiseName":"Toronto","clubName":"Blue Jays","active":true,"springLeague":"id":115,"name":"Grapefruit League","link":"/api/v1/league/115″,"abbreviation":"GL","allStarStatus":"N","id":142,"name":"Minnesota Twins","link":"/api/v1/teams/142″,"season":2022,"venue":"id":3312,"name":"Target Field","link":"/api/v1/venues/3312″,"location":"address1″:"1 Twins Way","city":"Minneapolis","state":"Minnesota","stateAbbrev":"MN","postalCode":"55403″,"defaultCoordinates":"latitude":44.981829,"longitude":-93.277891,"country":"USA","phone":"(612) 659-3400″,"timeZone":"id":"America/Chicago","offset":-6,"tz":"CST","active":true,"springVenue":"id":2862,"link":"/api/v1/venues/2862″,"teamCode":"min","fileCode":"min","abbreviation":"MIN","teamName":"Twins","locationName":"Minneapolis","firstYearOfPlay":"1901″,"league":"id":103,"name":"American League","link":"/api/v1/league/103″,"division":"id":202,"name":"American League Central","link":"/api/v1/divisions/202″,"sport":"id":1,"link":"/api/v1/sports/1″,"name":"Major League Baseball","shortName":"Minnesota","franchiseName":"Minnesota","clubName":"Twins","active":true,"springLeague":"id":115,"name":"Grapefruit League","link":"/api/v1/league/115″,"abbreviation":"GL","allStarStatus":"N","id":143,"name":"Philadelphia Phillies","link":"/api/v1/teams/143″,"season":2022,"venue":"id":2681,"name":"Citizens Bank Park","link":"/api/v1/venues/2681″,"location":"address1″:"One Citizens Bank Way","city":"Philadelphia","state":"Pennsylvania","stateAbbrev":"PA","postalCode":"19148″,"defaultCoordinates":"latitude":39.90539086,"longitude":-75.16716957,"country":"USA","phone":"(215) 463-6000″,"timeZone":"id":"America/New_York","offset":-5,"tz":"EST","active":true,"springVenue":"id":2700,"link":"/api/v1/venues/2700″,"teamCode":"phi","fileCode":"phi","abbreviation":"PHI","teamName":"Phillies","locationName":"Philadelphia","firstYearOfPlay":"1883″,"league":"id":104,"name":"National League","link":"/api/v1/league/104″,"division":"id":204,"name":"National League East","link":"/api/v1/divisions/204″,"sport":"id":1,"link":"/api/v1/sports/1″,"name":"Major League Baseball","shortName":"Philadelphia","franchiseName":"Philadelphia","clubName":"Phillies","active":true,"springLeague":"id":115,"name":"Grapefruit League","link":"/api/v1/league/115″,"abbreviation":"GL","allStarStatus":"N","id":144,"name":"Atlanta Braves","link":"/api/v1/teams/144″,"season":2022,"venue":"id":4705,"name":"Truist Park","link":"/api/v1/venues/4705″,"location":"address1″:"755 Battery Avenue","city":"Atlanta","state":"Georgia","stateAbbrev":"GA","postalCode":"30339″,"defaultCoordinates":"latitude":33.890672,"longitude":-84.467641,"country":"USA","timeZone":"id":"America/New_York","offset":-5,"tz":"EST","active":true,"springVenue":"id":5380,"link":"/api/v1/venues/5380″,"teamCode":"atl","fileCode":"atl","abbreviation":"ATL","teamName":"Braves","locationName":"Atlanta","firstYearOfPlay":"1871″,"league":"id":104,"name":"National League","link":"/api/v1/league/104″,"division":"id":204,"name":"National League East","link":"/api/v1/divisions/204″,"sport":"id":1,"link":"/api/v1/sports/1″,"name":"Major League Baseball","shortName":"Atlanta","franchiseName":"Atlanta","clubName":"Braves","active":true,"springLeague":"id":114,"name":"Cactus League","link":"/api/v1/league/114″,"abbreviation":"CL","allStarStatus":"N","id":145,"name":"Chicago White Sox","link":"/api/v1/teams/145″,"season":2022,"venue":"id":4,"name":"Guaranteed Rate Field","link":"/api/v1/venues/4″,"location":"address1″:"333 West 35th Street","city":"Chicago","state":"Illinois","stateAbbrev":"IL","postalCode":"60616″,"defaultCoordinates":"latitude":41.83,"longitude":-87.634167,"country":"USA","phone":"(312) 674-1000″,"timeZone":"id":"America/Chicago","offset":-6,"tz":"CST","active":true,"springVenue":"id":3809,"link":"/api/v1/venues/3809″,"teamCode":"cha","fileCode":"cws","abbreviation":"CWS","teamName":"White Sox","locationName":"Chicago","firstYearOfPlay":"1901″,"league":"id":103,"name":"American League","link":"/api/v1/league/103″,"division":"id":202,"name":"American League Central","link":"/api/v1/divisions/202″,"sport":"id":1,"link":"/api/v1/sports/1″,"name":"Major League Baseball","shortName":"Chi White Sox","franchiseName":"Chicago","clubName":"White Sox","active":true,"springLeague":"id":115,"name":"Grapefruit League","link":"/api/v1/league/115″,"abbreviation":"GL","allStarStatus":"N","id":146,"name":"Miami Marlins","link":"/api/v1/teams/146″,"season":2022,"venue":"id":4169,"name":"loanDepot park","link":"/api/v1/venues/4169″,"location":"address1″:"501 Marlins Way","city":"Miami","state":"Florida","stateAbbrev":"FL","postalCode":"33125″,"defaultCoordinates":"latitude":25.77796236,"longitude":-80.21951795,"country":"USA","timeZone":"id":"America/New_York","offset":-5,"tz":"EST","active":true,"springVenue":"id":2520,"link":"/api/v1/venues/2520″,"teamCode":"mia","fileCode":"mia","abbreviation":"MIA","teamName":"Marlins","locationName":"Miami","firstYearOfPlay":"1991″,"league":"id":104,"name":"National League","link":"/api/v1/league/104″,"division":"id":204,"name":"National League East","link":"/api/v1/divisions/204″,"sport":"id":1,"link":"/api/v1/sports/1″,"name":"Major League Baseball","shortName":"Miami","franchiseName":"Miami","clubName":"Marlins","active":true,"springLeague":"id":115,"name":"Grapefruit League","link":"/api/v1/league/115″,"abbreviation":"GL","allStarStatus":"N","id":147,"name":"New York Yankees","link":"/api/v1/teams/147″,"season":2022,"venue":"id":3313,"name":"Yankee Stadium","link":"/api/v1/venues/3313″,"location":"address1″:"One East 161st Street","city":"Bronx","state":"New York","stateAbbrev":"NY","postalCode":"10451″,"defaultCoordinates":"latitude":40.82919482,"longitude":-73.9264977,"country":"USA","phone":"(718) 293-4300″,"timeZone":"id":"America/New_York","offset":-5,"tz":"EST","active":true,"springVenue":"id":2523,"link":"/api/v1/venues/2523″,"teamCode":"nya","fileCode":"nyy","abbreviation":"NYY","teamName":"Yankees","locationName":"Bronx","firstYearOfPlay":"1903″,"league":"id":103,"name":"American League","link":"/api/v1/league/103″,"division":"id":201,"name":"American League East","link":"/api/v1/divisions/201″,"sport":"id":1,"link":"/api/v1/sports/1″,"name":"Major League Baseball","shortName":"NY Yankees","franchiseName":"New York","clubName":"Yankees","active":true,"springLeague":"id":114,"name":"Cactus League","link":"/api/v1/league/114″,"abbreviation":"CL","allStarStatus":"N","id":158,"name":"Milwaukee Brewers","link":"/api/v1/teams/158″,"season":2022,"venue":"id":32,"name":"American Family Field","link":"/api/v1/venues/32″,"location":"address1″:"One Brewers Way","city":"Milwaukee","state":"Wisconsin","stateAbbrev":"WI","postalCode":"53214″,"defaultCoordinates":"latitude":43.02838,"longitude":-87.97099,"country":"USA","phone":"(414) 902-4400″,"timeZone":"id":"America/Chicago","offset":-6,"tz":"CST","active":true,"springVenue":"id":2518,"link":"/api/v1/venues/2518″,"teamCode":"mil","fileCode":"mil","abbreviation":"MIL","teamName":"Brewers","locationName":"Milwaukee","firstYearOfPlay":"1968″,"league":"id":104,"name":"National League","link":"/api/v1/league/104″,"division":"id":205,"name":"National League Central","link":"/api/v1/divisions/205″,"sport":"id":1,"link":"/api/v1/sports/1″,"name":"Major League Baseball","shortName":"Milwaukee","franchiseName":"Milwaukee","clubName":"Brewers","active":true,"springLeague":"id":114,"name":"Cactus League","link":"/api/v1/league/114″,"abbreviation":"CL","allStarStatus":"N","id":108,"name":"Los Angeles Angels","link":"/api/v1/teams/108″,"season":2022,"venue":"id":1,"name":"Angel Stadium","link":"/api/v1/venues/1″,"location":"address1″:"2000 Gene Autry Way","city":"Anaheim","state":"California","stateAbbrev":"CA","postalCode":"92806″,"defaultCoordinates":"latitude":33.80019044,"longitude":-117.8823996,"country":"USA","phone":"(714) 940-2000″,"timeZone":"id":"America/Los_Angeles","offset":-8,"tz":"PST","active":true,"springVenue":"id":2500,"link":"/api/v1/venues/2500″,"teamCode":"ana","fileCode":"ana","abbreviation":"LAA","teamName":"Angels","locationName":"Anaheim","firstYearOfPlay":"1961″,"league":"id":103,"name":"American League","link":"/api/v1/league/103″,"division":"id":200,"name":"American League West","link":"/api/v1/divisions/200″,"sport":"id":1,"link":"/api/v1/sports/1″,"name":"Major League Baseball","shortName":"LA Angels","franchiseName":"Los Angeles","clubName":"Angels","active":true,"springLeague":"id":114,"name":"Cactus League","link":"/api/v1/league/114″,"abbreviation":"CL","allStarStatus":"N","id":109,"name":"Arizona Diamondbacks","link":"/api/v1/teams/109″,"season":2022,"venue":"id":15,"name":"Chase Field","link":"/api/v1/venues/15″,"location":"address1″:"401 East Jefferson Street","city":"Phoenix","state":"Arizona","stateAbbrev":"AZ","postalCode":"85004″,"defaultCoordinates":"latitude":33.445302,"longitude":-112.066687,"country":"USA","phone":"(602) 462-6500″,"timeZone":"id":"America/Phoenix","offset":-7,"tz":"MST","active":true,"springVenue":"id":4249,"link":"/api/v1/venues/4249″,"teamCode":"ari","fileCode":"ari","abbreviation":"AZ","teamName":"D-backs","locationName":"Phoenix","firstYearOfPlay":"1996″,"league":"id":104,"name":"National League","link":"/api/v1/league/104″,"division":"id":203,"name":"National League West","link":"/api/v1/divisions/203″,"sport":"id":1,"link":"/api/v1/sports/1″,"name":"Major League Baseball","shortName":"Arizona","franchiseName":"Arizona","clubName":"Diamondbacks","active":true,"springLeague":"id":115,"name":"Grapefruit League","link":"/api/v1/league/115″,"abbreviation":"GL","allStarStatus":"N","id":110,"name":"Baltimore Orioles","link":"/api/v1/teams/110″,"season":2022,"venue":"id":2,"name":"Oriole Park at Camden Yards","link":"/api/v1/venues/2″,"location":"address1″:"333 West Camden Street","city":"Baltimore","state":"Maryland","stateAbbrev":"MD","postalCode":"21201″,"defaultCoordinates":"latitude":39.283787,"longitude":-76.621689,"country":"USA","phone":"(410) 685-9800″,"timeZone":"id":"America/New_York","offset":-5,"tz":"EST","active":true,"springVenue":"id":2508,"link":"/api/v1/venues/2508″,"teamCode":"bal","fileCode":"bal","abbreviation":"BAL","teamName":"Orioles","locationName":"Baltimore","firstYearOfPlay":"1901″,"league":"id":103,"name":"American League","link":"/api/v1/league/103″,"division":"id":201,"name":"American League East","link":"/api/v1/divisions/201″,"sport":"id":1,"link":"/api/v1/sports/1″,"name":"Major League Baseball","shortName":"Baltimore","franchiseName":"Baltimore","clubName":"Orioles","active":true,"springLeague":"id":115,"name":"Grapefruit League","link":"/api/v1/league/115″,"abbreviation":"GL","allStarStatus":"N","id":111,"name":"Boston Red Sox","link":"/api/v1/teams/111″,"season":2022,"venue":"id":3,"name":"Fenway Park","link":"/api/v1/venues/3″,"location":"address1″:"4 Yawkey Way","city":"Boston","state":"Massachusetts","stateAbbrev":"MA","postalCode":"2215″,"defaultCoordinates":"latitude":42.346456,"longitude":-71.097441,"country":"USA","phone":"(617) 267-9440″,"timeZone":"id":"America/New_York","offset":-5,"tz":"EST","active":true,"springVenue":"id":4309,"link":"/api/v1/venues/4309″,"teamCode":"bos","fileCode":"bos","abbreviation":"BOS","teamName":"Red Sox","locationName":"Boston","firstYearOfPlay":"1901″,"league":"id":103,"name":"American League","link":"/api/v1/league/103″,"division":"id":201,"name":"American League East","link":"/api/v1/divisions/201″,"sport":"id":1,"link":"/api/v1/sports/1″,"name":"Major League Baseball","shortName":"Boston","franchiseName":"Boston","clubName":"Red Sox","active":true,"springLeague":"id":114,"name":"Cactus League","link":"/api/v1/league/114″,"abbreviation":"CL","allStarStatus":"N","id":112,"name":"Chicago Cubs","link":"/api/v1/teams/112″,"season":2022,"venue":"id":17,"name":"Wrigley Field","link":"/api/v1/venues/17″,"location":"address1″:"1060 West Addison","city":"Chicago","state":"Illinois","stateAbbrev":"IL","postalCode":"60613-4397″,"defaultCoordinates":"latitude":41.948171,"longitude":-87.655503,"country":"USA","phone":"(773) 404-2827″,"timeZone":"id":"America/Chicago","offset":-6,"tz":"CST","active":true,"springVenue":"id":4629,"link":"/api/v1/venues/4629″,"teamCode":"chn","fileCode":"chc","abbreviation":"CHC","teamName":"Cubs","locationName":"Chicago","firstYearOfPlay":"1874″,"league":"id":104,"name":"National League","link":"/api/v1/league/104″,"division":"id":205,"name":"National League Central","link":"/api/v1/divisions/205″,"sport":"id":1,"link":"/api/v1/sports/1″,"name":"Major League Baseball","shortName":"Chi Cubs","franchiseName":"Chicago","clubName":"Cubs","active":true,"springLeague":"id":114,"name":"Cactus League","link":"/api/v1/league/114″,"abbreviation":"CL","allStarStatus":"N","id":113,"name":"Cincinnati Reds","link":"/api/v1/teams/113″,"season":2022,"venue":"id":2602,"name":"Great American Ball Park","link":"/api/v1/venues/2602″,"location":"address1″:"100 Main Street","city":"Cincinnati","state":"Ohio","stateAbbrev":"OH","postalCode":"45202-4109″,"defaultCoordinates":"latitude":39.097389,"longitude":-84.506611,"country":"USA","phone":"(513) 765-7000″,"timeZone":"id":"America/New_York","offset":-5,"tz":"EST","active":true,"springVenue":"id":3834,"link":"/api/v1/venues/3834″,"teamCode":"cin","fileCode":"cin","abbreviation":"CIN","teamName":"Reds","locationName":"Cincinnati","firstYearOfPlay":"1882″,"league":"id":104,"name":"National League","link":"/api/v1/league/104″,"division":"id":205,"name":"National League Central","link":"/api/v1/divisions/205″,"sport":"id":1,"link":"/api/v1/sports/1″,"name":"Major League Baseball","shortName":"Cincinnati","franchiseName":"Cincinnati","clubName":"Reds","active":true,"springLeague":"id":114,"name":"Cactus League","link":"/api/v1/league/114″,"abbreviation":"CL","allStarStatus":"N","id":114,"name":"Cleveland Guardians","link":"/api/v1/teams/114″,"season":2022,"venue":"id":5,"name":"Progressive Field","link":"/api/v1/venues/5″,"location":"address1″:"2401 Ontario Street","city":"Cleveland","state":"Ohio","stateAbbrev":"OH","postalCode":"44115″,"defaultCoordinates":"latitude":41.495861,"longitude":-81.685255,"country":"USA","phone":"(216) 420-4200″,"timeZone":"id":"America/New_York","offset":-5,"tz":"EST","active":true,"springVenue":"id":3834,"link":"/api/v1/venues/3834″,"teamCode":"cle","fileCode":"cle","abbreviation":"CLE","teamName":"Guardians","locationName":"Cleveland","firstYearOfPlay":"1901″,"league":"id":103,"name":"American League","link":"/api/v1/league/103″,"division":"id":202,"name":"American League Central","link":"/api/v1/divisions/202″,"sport":"id":1,"link":"/api/v1/sports/1″,"name":"Major League Baseball","shortName":"Cleveland","franchiseName":"Cleveland","clubName":"Guardians","active":true,"springLeague":"id":114,"name":"Cactus League","link":"/api/v1/league/114″,"abbreviation":"CL","allStarStatus":"N","id":115,"name":"Colorado Rockies","link":"/api/v1/teams/115″,"season":2022,"venue":"id":19,"name":"Coors Field","link":"/api/v1/venues/19″,"location":"address1″:"2001 Blake Street","city":"Denver","state":"Colorado","stateAbbrev":"CO","postalCode":"80205-2000″,"defaultCoordinates":"latitude":39.756042,"longitude":-104.994136,"country":"USA","phone":"(303) 292-0200″,"timeZone":"id":"America/Denver","offset":-7,"tz":"MST","active":true,"springVenue":"id":4249,"link":"/api/v1/venues/4249″,"teamCode":"col","fileCode":"col","abbreviation":"COL","teamName":"Rockies","locationName":"Denver","firstYearOfPlay":"1992″,"league":"id":104,"name":"National League","link":"/api/v1/league/104″,"division":"id":203,"name":"National League West","link":"/api/v1/divisions/203″,"sport":"id":1,"link":"/api/v1/sports/1″,"name":"Major League Baseball","shortName":"Colorado","franchiseName":"Colorado","clubName":"Rockies","active":true,"springLeague":"id":115,"name":"Grapefruit League","link":"/api/v1/league/115″,"abbreviation":"GL","allStarStatus":"N","id":116,"name":"Detroit Tigers","link":"/api/v1/teams/116″,"season":2022,"venue":"id":2394,"name":"Comerica Park","link":"/api/v1/venues/2394″,"location":"address1″:"2100 Woodward Avenue","city":"Detroit","state":"Michigan","stateAbbrev":"MI","postalCode":"48201″,"defaultCoordinates":"latitude":42.3391151,"longitude":-83.048695,"country":"USA","phone":"(313) 471-2000″,"timeZone":"id":"America/Detroit","offset":-5,"tz":"EST","active":true,"springVenue":"id":2511,"link":"/api/v1/venues/2511″,"teamCode":"det","fileCode":"det","abbreviation":"DET","teamName":"Tigers","locationName":"Detroit","firstYearOfPlay":"1901″,"league":"id":103,"name":"American League","link":"/api/v1/league/103″,"division":"id":202,"name":"American League Central","link":"/api/v1/divisions/202″,"sport":"id":1,"link":"/api/v1/sports/1″,"name":"Major League Baseball","shortName":"Detroit","franchiseName":"Detroit","clubName":"Tigers","active":true,"springLeague":"id":115,"name":"Grapefruit League","link":"/api/v1/league/115″,"abbreviation":"GL","allStarStatus":"N","id":117,"name":"Houston Astros","link":"/api/v1/teams/117″,"season":2022,"venue":"id":2392,"name":"Minute Maid Park","link":"/api/v1/venues/2392″,"location":"address1″:"501 Crawford Street","city":"Houston","state":"Texas","stateAbbrev":"TX","postalCode":"77002″,"defaultCoordinates":"latitude":29.756967,"longitude":-95.355509,"country":"USA","phone":"(713) 259-8000″,"timeZone":"id":"America/Chicago","offset":-6,"tz":"CST","active":true,"springVenue":"id":5000,"link":"/api/v1/venues/5000″,"teamCode":"hou","fileCode":"hou","abbreviation":"HOU","teamName":"Astros","locationName":"Houston","firstYearOfPlay":"1962″,"league":"id":103,"name":"American League","link":"/api/v1/league/103″,"division":"id":200,"name":"American League West","link":"/api/v1/divisions/200″,"sport":"id":1,"link":"/api/v1/sports/1″,"name":"Major League Baseball","shortName":"Houston","franchiseName":"Houston","clubName":"Astros","active":true,"springLeague":"id":114,"name":"Cactus League","link":"/api/v1/league/114″,"abbreviation":"CL","allStarStatus":"N","id":118,"name":"Kansas City Royals","link":"/api/v1/teams/118″,"season":2022,"venue":"id":7,"name":"Kauffman Stadium","link":"/api/v1/venues/7″,"location":"address1″:"One Royal Way","city":"Kansas City","state":"Missouri","stateAbbrev":"MO","postalCode":"64129″,"defaultCoordinates":"latitude":39.051567,"longitude":-94.480483,"country":"USA","phone":"(816) 921-8000″,"timeZone":"id":"America/Chicago","offset":-6,"tz":"CST","active":true,"springVenue":"id":2603,"link":"/api/v1/venues/2603″,"teamCode":"kca","fileCode":"kc","abbreviation":"KC","teamName":"Royals","locationName":"Kansas City","firstYearOfPlay":"1968″,"league":"id":103,"name":"American League","link":"/api/v1/league/103″,"division":"id":202,"name":"American League Central","link":"/api/v1/divisions/202″,"sport":"id":1,"link":"/api/v1/sports/1″,"name":"Major League Baseball","shortName":"Kansas City","franchiseName":"Kansas City","clubName":"Royals","active":true,"springLeague":"id":114,"name":"Cactus League","link":"/api/v1/league/114″,"abbreviation":"CL","allStarStatus":"N","id":119,"name":"Los Angeles Dodgers","link":"/api/v1/teams/119″,"season":2022,"venue":"id":22,"name":"Dodger Stadium","link":"/api/v1/venues/22″,"location":"address1″:"1000 Vin Scully Avenue","city":"Los Angeles","state":"California","stateAbbrev":"CA","postalCode":"90012-1199″,"defaultCoordinates":"latitude":34.07368,"longitude":-118.24053,"country":"USA","phone":"(323) 224-1500″,"timeZone":"id":"America/Los_Angeles","offset":-8,"tz":"PST","active":true,"springVenue":"id":3809,"link":"/api/v1/venues/3809″,"teamCode":"lan","fileCode":"la","abbreviation":"LAD","teamName":"Dodgers","locationName":"Los Angeles","firstYearOfPlay":"1884″,"league":"id":104,"name":"National League","link":"/api/v1/league/104″,"division":"id":203,"name":"National League West","link":"/api/v1/divisions/203″,"sport":"id":1,"link":"/api/v1/sports/1″,"name":"Major League Baseball","shortName":"LA Dodgers","franchiseName":"Los Angeles","clubName":"Dodgers","active":true,"springLeague":"id":115,"name":"Grapefruit League","link":"/api/v1/league/115″,"abbreviation":"GL","allStarStatus":"N","id":120,"name":"Washington Nationals","link":"/api/v1/teams/120″,"season":2022,"venue":"id":3309,"name":"Nationals Park","link":"/api/v1/venues/3309″,"location":"address1″:"1500 South Capitol Street, SE","city":"Washington","state":"District of Columbia","stateAbbrev":"DC","postalCode":"20003-1507″,"defaultCoordinates":"latitude":38.872861,"longitude":-77.007501,"country":"USA","phone":"(202) 349-0400″,"timeZone":"id":"America/New_York","offset":-5,"tz":"EST","active":true,"springVenue":"id":5000,"link":"/api/v1/venues/5000″,"teamCode":"was","fileCode":"was","abbreviation":"WSH","teamName":"Nationals","locationName":"Washington","firstYearOfPlay":"1968″,"league":"id":104,"name":"National League","link":"/api/v1/league/104″,"division":"id":204,"name":"National League East","link":"/api/v1/divisions/204″,"sport":"id":1,"link":"/api/v1/sports/1″,"name":"Major League Baseball","shortName":"Washington","franchiseName":"Washington","clubName":"Nationals","active":true,"springLeague":"id":115,"name":"Grapefruit League","link":"/api/v1/league/115″,"abbreviation":"GL","allStarStatus":"N","id":121,"name":"New York Mets","link":"/api/v1/teams/121″,"season":2022,"venue":"id":3289,"name":"Citi Field","link":"/api/v1/venues/3289″,"location":"address1″:"Citi Field","city":"Flushing","state":"New York","stateAbbrev":"NY","postalCode":"11368″,"defaultCoordinates":"latitude":40.75753012,"longitude":-73.84559155,"country":"USA","phone":"(718) 507-6387″,"timeZone":"id":"America/New_York","offset":-5,"tz":"EST","active":true,"springVenue":"id":2856,"link":"/api/v1/venues/2856″,"teamCode":"nyn","fileCode":"nym","abbreviation":"NYM","teamName":"Mets","locationName":"Flushing","firstYearOfPlay":"1962″,"league":"id":104,"name":"National League","link":"/api/v1/league/104″,"division":"id":204,"name":"National League East","link":"/api/v1/divisions/204″,"sport":"id":1,"link":"/api/v1/sports/1″,"name":"Major League Baseball","shortName":"NY Mets","franchiseName":"New York","clubName":"Mets","active":true]},"graphqlVariables":"getInitialData":"contentfulLocale":"en-US","forgeLocale":"en-us","isApp":false,"preview":false,"storySlug":"justin-turner-red-sox-deal","teamId":"mlb","teamPropertiesId":"mlb-global-properties","teamPaletteId":"mlb-base-palette","getRelatedContent":"slug":"justin-turner-red-sox-deal","options":"locale":"en-us","teamId":"mlb","topicSlug":"","getTopic":"forgeLocale":"en-us","topicSlug":"","headerState":{"clubId":"mlb","deviceProperties":,"footerData":"instanceId":"db2f8fb2-78c8-4d3c-a328-9e91c349dfee","name":"global-footer","variables":[],"menuItems":["itemId":"aec375d3-3afa-4491-ab28-60b736f38982″,"text":"Terms of Use","properties":"link":"/official-information/terms-of-use","target":"_blank","menuItems":[],"itemId":"debe8dbf-de27-4eae-b7ec-adae43fc4642″,"text":"Privacy Policy","properties":"link":"/official-information/privacy-policy","menuItems":[],"itemId":"345a1847-cac1-43a4-91bf-70c21ecee681″,"text":"Legal Notices","properties":"link":"/official-information/legal-notices","menuItems":[],"itemId":"34014aad-1069-4bba-b22e-4b287a4f7df1″,"text":"Contact Us","properties":"link":"/official-information/contact","menuItems":[],"itemId":"65e06970-7f8e-4328-ad82-9d90df0f3e87″,"text":"Do Not Sell My Personal Data","properties":"link":"https://privacyportal.onetrust.com/webform/53a301ae-6882-46f9-af93-24f64f792aee/3251a424-8286-4725-9313-603f12c85a49″,"target":"_blank","menuItems":[],"itemId":"dd307e97-49c6-4f80-aff3-89a59696fb80″,"text":"Official Information","properties":,"menuItems":["itemId":"bdf571d3-e8bb-403b-bb5f-7f28a7127c74″,"text":"Official Info","properties":"link":"/official-information","menuItems":[],"itemId":"ecfd4d42-aa8d-4872-80a5-869c6b493018″,"text":"About MLB","properties":"link":"/official-information/about-mlb","menuItems":[],"itemId":"bb62de22-5c84-4cab-b9fb-5429ea9d647c","text":"Team Information","properties":"link":"https://www.mlb.com/team","menuItems":[],"itemId":"7cc37e2a-667c-4405-bd1f-87ad88bc4d9e","text":"Official Rules","properties":"link":"https://img.mlbstatic.com/mlb-images/image/upload/mlb/hhvryxqioipb87os1puw.pdf","target":"_blank","menuItems":[],"itemId":"e658056b-608b-4eee-a04a-43772f9e6bb4″,"text":"Replay Review Regulations","properties":"link":"/glossary/rules/replay-review","menuItems":[],"itemId":"d1ffda83-f016-4ba6-8f32-7cc7ce787a9c","text":"Umpires","properties":"link":"/official-information/umpires","menuItems":[],"itemId":"23dde9d7-6aba-4bec-a449-b1b4d5a5767c","text":"Advertise with Us","properties":"link":"/sponsorship","menuItems":[],"itemId":"bd193214-b4a4-4c4d-965e-1a55cdc2e0fb","text":"Press Releases","properties":"link":"/news/topic/mlb-press-releases","menuItems":[]],"itemId":"7a60a8fc-0c3c-4c87-b04b-2b57b6c9894c","text":"Help/Contact Us","properties":,"menuItems":["itemId":"efb27376-accc-4ca4-9017-c3309ee122d3″,"text":"Accessibility Information","properties":"link":"/official-information/accessibility","menuItems":[],"itemId":"cf3490fc-f093-4457-99a7-d2bc3f4d4cef","text":"Auctions Customer Service","properties":"link":"http://auctions.mlb.com/iSynApp/manageUserEmail!showEmailContactUsForm.action?sid=1101001″,"menuItems":[],"itemId":"c6867706-11b7-4634-a78e-b5d513948f43″,"text":"Harassment Policy","properties":"link":"/official-information/harassment-policy","menuItems":[],"itemId":"0e3932c9-beec-43f2-b712-66879a51ab63″,"text":"Help/Contact Us","properties":"link":"/official-information/contact","menuItems":[],"itemId":"6d4ebef1-3168-4b79-a237-9f36931d3a2c","text":"MLB App FAQs","properties":"link":"/apps/mlb-app/faq-apple","menuItems":[],"itemId":"4b3c6ee8-d4ae-4265-a7e7-7e5bea8cde28″,"text":"MLB.com Account Information","properties":"link":"/official-information/faqs","menuItems":[],"itemId":"4d33a7c1-38d5-4b3b-a999-53377f55738d","text":"MLB.TV Help Center","properties":"link":"https://www.mlb.com/live-stream-games/help-center","menuItems":[],"itemId":"36f01834-7979-4a42-aa12-52439c2e320b","text":"Shop Help","properties":"link":"https://www.mlbshop.com/customer-help-desk/hd-1″,"menuItems":[],"itemId":"bb6e7a31-4b7d-4e49-8c2e-00dda9e237ab","text":"Ticket Information","properties":"link":"/official-information/ticket-faqs","menuItems":[]],"itemId":"6ca8b189-8c54-428f-9f79-3c357ef18469″,"text":"More MLB Sites & Affiliates","properties":,"menuItems":["itemId":"becc9309-94fc-491b-ad15-45f7c17f85a9″,"text":"MLB Players Alumni Association","properties":"link":"/mlbpaa","target":"","menuItems":[],"itemId":"9ff49c09-8a0d-41e6-b8b0-14f37f8e7f52″,"text":"MLB Players Association","properties":"link":"http://www.mlbplayers.com/","menuItems":[],"itemId":"022ec2ca-bb20-4543-9cdc-95ba3a4443ca","text":"Minor League Baseball","properties":"link":"https://www.milb.com/","menuItems":[],"itemId":"c6f9948e-3521-4788-83ed-b568f39e86aa","text":"MLB Network","properties":"link":"https://www.mlb.com/network","menuItems":[],"itemId":"de2ea389-0a29-4600-8048-b4261916183d","text":"Baseball Assistance Team","properties":"link":"/baseball-assistance-team","menuItems":[],"itemId":"6a47c1d6-35aa-4028-9825-7cfc34a3ea40″,"text":"Player Resource Center","properties":"link":"/player-resource-center","menuItems":[],"itemId":"75f0b763-612d-4557-ae38-227fb5b3b7f1″,"text":"Tickets.com","properties":"link":"http://www.tickets.com/","menuItems":[],"itemId":"cb410dd4-4ace-4b5b-be3e-4ae6d60cd20f","text":"YES Network","properties":"link":"https://www.yesnetwork.com/","menuItems":[],"itemId":"5c8f6196-a4d5-4ed5-b830-189580691d3e","text":"Australian Baseball League","properties":"link":"https://theabl.com.au/","menuItems":[],"itemId":"ab6fc805-0bb7-439b-8c3c-92c61b035387″,"text":"World Baseball Classic","properties":"link":"https://www.worldbaseballclassic.com/","menuItems":[],"itemId":"e218ed4d-89f9-4f7d-87e7-c05a3559cd74″,"text":"sabr.org","properties":"link":"http://sabr.org/","menuItems":[],"itemId":"158a95a6-bd4f-4654-b57f-465d3c356a55″,"text":"College Baseball Hall of Fame","properties":"link":"https://www.mlb.com/college-baseball-hall-of-fame","menuItems":[],"itemId":"2e494e91-a92e-4763-b89b-7944f37b1b3f","text":"Golden Spike Award","properties":"link":"https://www.usabaseball.com/golden-spikes-award","menuItems":[],"itemId":"ccd9020d-c619-45d2-bc1f-ef80ae2cd651″,"text":"USA Baseball","properties":"link":"https://www.usabaseball.com","menuItems":[],"itemId":"75512a93-d52d-4d71-a6d3-70d6b44dfa0f","text":"LasMayores.com","properties":"link":"https://www.mlb.com/es","menuItems":[],"itemId":"3b7bbad3-1ed5-468d-8703-205519315e04″,"text":"MLBCommunity.org","properties":"link":"/mlb-community","menuItems":[],"itemId":"f8058121-3606-4ff2-be8a-d1a3d47642db","text":"AllStarGame.com","properties":"link":"/all-star","menuItems":[],"itemId":"a624b4e5-c8d8-44b9-9084-7522ed0cee59″,"text":"MLB.com/Kids","properties":"link":"https://www.mlb.com/fans/kids","menuItems":[],"itemId":"43c6bc47-f7d9-445a-85a1-10b3cdc02ee0″,"text":"MLB Photostore","properties":"link":"https://photostore.mlb.com/","visible":"false","menuItems":[],"itemId":"c574a4a2-45ec-47fe-8ca3-b5b99d1cb443″,"text":"PlayBall.org","properties":"link":"https://www.playball.org","menuItems":[],"itemId":"517cf98f-063c-486a-a725-5380e1ae063f","text":"MLB Educators","properties":"link":"/mlb-educators","menuItems":[]],"itemId":"e3a86593-6da0-4d00-a512-0b8c78c9b8a5″,"text":"Careers","properties":"link":"","menuItems":["itemId":"35caab61-51c7-4b17-a9b8-e9ecd201058a","text":"Careers Home","properties":"link":"/careers/home","menuItems":[]]],"headerData":{"instanceId":"fbde1dcd-c837-4740-991c-1087d1db26d1″,"name":"global-nav","variables":[],"menuItems":["itemId":"tickets","text":"Tickets","properties":"link":"https://www.mlb.com/tickets","customProperties":"align:right;","menuItems":["itemId":"9ded5035-6394-4a4d-b0b4-8e966a524cbe","text":"Tickets Hub","properties":"link":"http://mlb.com/tickets?top-nav-dropdown","menuItems":[],"itemId":"b2956670-29de-4eb5-94db-7cbeecfb987f","text":"All-Star Tickets","properties":"link":"https://www.mlb.com/all-star/tickets?top-nav-dropdown","visible":"false","menuItems":[],"itemId":"020f5910-a69a-443a-b5a3-37b7664d8a4f","text":"Spring Training","properties":"link":"/tickets/spring-training","visible":"false","menuItems":[],"itemId":"524505d6-bf61-4819-8197-f62bc71fd518″,"text":"Postseason Tickets","properties":"link":"/tickets/postseason","visible":"false","menuItems":[]],"itemId":"6bfaf88e-891c-4e05-a935-8a32bd23086a","text":"Shop","properties":"link":"https://www.mlbshop.com/?_s=bm-mlbcom-hp","customProperties":"align:right;","icon":"shopping-cart","menuItems":["itemId":"91dcfa1d-f4de-4bf9-93f8-8f91f4069272″,"text":"MLB Online Shop","properties":"link":"https://www.mlbshop.com/?_s=bm-mlbcom-hp","customProperties":"","menuItems":[],"itemId":"d7b3c8e0-42c4-45c5-8278-c51adb21b47f","text":"Auction","properties":"link":"https://auctions.mlb.com/iSynApp/showHomePage.action?sid=1101001&isynsharedsession=9mislq-18JnZhOEp-FeGzvUB3G6zxwkeKqwX99MKAttEdaSACl02r4aCDzYhNvUm","visible":"true","menuItems":[],"itemId":"c69e35fc-900e-4fcc-9348-085aa0febeab","text":"Gift Cards","properties":"link":"https://www.mlbshop.com/gift-cards/x-462351+z-94899005-3509039474?_s=bm-mlbcom-Home","customProperties":"","menuItems":[],"itemId":"7423a9ca-3a6f-42fe-8d6e-9459bed284c7″,"text":"MLB NYC Flagship Store","properties":"link":"https://www.mlb.com/shop/nyc-retail-store","menuItems":[],"itemId":"44958e84-599e-44b1-96b4-44f38a477942″,"text":"European Shop","properties":"link":"http://www.mlbshopeurope.com/stores/mlb/en?portal=MLTS66FS&CMP=PSC-MLTS66FS","customProperties":"","menuItems":[],"itemId":"51d3278e-90fd-4462-aec0-7cfd8de1cb79″,"text":"Photo Store","properties":"link":"https://photostore.mlb.com/","visible":"true","menuItems":[]],"itemId":"5052bac6-3f1d-4847-8739-42021d7cfc2d","text":"News","properties":"link":"https://www.mlb.com/news","customProperties":"amp:true;mobile:true","menuItems":["itemId":"82d45c9a-d055-4ab4-b785-576d982a2077″,"text":"Probable Pitchers","properties":"link":"/probable-pitchers","visible":"false","enabled":"true","menuItems":[],"itemId":"d08f0874-ecb6-4378-93c6-be05b4397c21″,"text":"Hot Stove Tracker","properties":"link":"https://www.mlb.com/hot-stove","menuItems":[],"itemId":"29c52020-6ed2-45f6-8f8b-6d7e909a68c1″,"text":"Starting Lineups","properties":"link":"https://www.mlb.com/starting-lineups","menuItems":[],"itemId":"28522a27-ab22-43ed-84b4-1b4760c39535″,"text":"Transactions","properties":"link":"https://www.mlb.com/transactions","menuItems":[],"itemId":"6efef6dd-bb02-4811-85f8-c8088d743fae","text":"Postseason History","properties":"link":"https://www.mlb.com/postseason/history","menuItems":[],"itemId":"28a2e573-86ba-4cdc-a924-86d3b6500979″,"text":"Injury Report","properties":"link":"https://www.mlb.com/injury-report","visible":"true","menuItems":[],"itemId":"3f97e5c6-cd8f-4c42-9be1-b816ea9f47b1″,"text":"World Baseball Classic","properties":"link":"https://www.mlb.com/world-baseball-classic","menuItems":[],"itemId":"c1ac7886-1d18-4ad8-9fc4-326ab4753144″,"text":"MLB Draft","properties":"link":"https://www.mlb.com/draft/2023″,"visible":"true","menuItems":[],"itemId":"7e316d55-5379-4151-a0e5-828b6b4f8ba8″,"text":"All-Star Game","properties":"link":"https://www.mlb.com/all-star/","visible":"true","menuItems":[],"itemId":"de347a3e-0811-49db-aca7-d56d79b69cde","text":"MLB Pipeline","properties":"link":"https://www.mlb.com/pipeline","menuItems":[],"itemId":"6ee1c331-faa0-4865-a062-1c98a2f67c0d","text":"Great Stories","properties":"link":"https://www.mlb.com/news/topic/longform","visible":"true","menuItems":[]],"itemId":"ed72bef5-d993-4ffe-91d2-15abf6218c12″,"text":"Watch","properties":"link":"/tv?&affiliateId=mlbMENU","menuItems":["itemId":"d492eeb7-757f-4600-b3b3-77882293b208″,"text":"Video","properties":,"menuItems":["itemId":"5031c87a-7b97-4db0-a447-d29e556f380c","text":"Film Room","properties":"link":"https://www.mlb.com/video","menuItems":[],"itemId":"49538483-21da-4efb-9624-3b27c74823ad","text":"Statcast","properties":"link":"https://www.mlb.com/video/topic/statcast","menuItems":[],"itemId":"5dbfda08-1915-42bc-a899-61f8906ede30″,"text":"MLB Network","properties":"link":"https://www.mlb.com/network","menuItems":[],"itemId":"168e1c3a-56a8-49f4-8800-ef5ff3024c7d","text":"MLB Originals","properties":"link":"https://www.mlb.com/fans/mlb-originals","menuItems":[],"itemId":"527369c6-59ed-47ec-b41f-2b71444bfeee","text":"Podcasts","properties":"link":"https://www.mlb.com/fans/podcasts","menuItems":[]],"itemId":"5dd37289-4d79-4b66-8359-1c5d0954f7f1″,"text":"MLB.TV","properties":,"menuItems":["itemId":"6c2eca19-80b0-45e0-a481-53d6200992e3″,"text":"Watch & Listen Archives","properties":"link":"/live-stream-games?&affiliateID=mlbMENU","menuItems":[],"itemId":"1ff93fa1-3ae4-40e3-b263-f34d1e3a70e1″,"text":"Buy Offseason","properties":"link":"/live-stream-games/subscribe?&affiliateId=mlbMENU","menuItems":[],"itemId":"5df3aa62-4f5b-479c-9669-4736862d0100″,"text":"Buy MLB Audio","properties":"link":"/live-stream-games/subscribe/mlb-audio?&affiliateId=mlbMENU","menuItems":[],"itemId":"18ca0078-fb25-40f0-98b9-05c2a605965b","text":"Help Center","properties":"link":"https://www.mlb.com/live-stream-games/help-center","menuItems":[]]],"itemId":"7c68f445-5095-46cc-bab3-73af6c921597″,"text":"Scores","properties":"link":"https://www.mlb.com/scores","customProperties":"mobile:true;amp:true;","visible":"true","menuItems":[],"itemId":"248fea7e-1d19-452a-bb5c-999e1a09b7cd","text":"Schedule","properties":"link":"https://www.mlb.com/schedule/2023-03-30″,"customProperties":"amp:true;mobile:true;","menuItems":["itemId":"d92068f1-fb82-4b03-ae27-10f3e812b6fa","text":"2023 Regular Season","properties":"link":"https://www.mlb.com/schedule/2023-03-30″,"menuItems":[],"itemId":"d50ca7f4-b653-4c3a-a63b-c653bff0bbdc","text":"2023 Spring Training","properties":"link":"https://www.mlb.com/schedule/2023-02-24″,"menuItems":[],"itemId":"f4010b7a-902c-41e0-b405-e0fa695b5c64″,"text":"2022 Regular Season","properties":"link":"https://www.mlb.com/schedule/2022-04-07″,"menuItems":[],"itemId":"2755030c-3503-4089-b6c2-b8e982459945″,"text":"2022 Postseason","properties":"link":"https://www.mlb.com/postseason","menuItems":[],"itemId":"94c9d7e4-3477-4217-87f3-008d2290b9ee","text":"Important Dates","properties":"link":"/schedule/events#important-dates","menuItems":[],"itemId":"3747c1bc-9b3d-43f5-bd04-d1274c59c02a","text":"Team by Team Schedule","properties":"link":"https://www.mlb.com/schedule/team-by-team","menuItems":[],"itemId":"e75ecc62-7e72-4b53-9705-a23e2b511f83″,"text":"National Broadcasts","properties":"link":"https://www.mlb.com/live-stream-games/national-broadcast-schedule","visible":"true","menuItems":[]],"itemId":"9efaf5e3-6a93-4e4f-b8af-1219110ecb30″,"text":"Stats","properties":"link":"https://www.mlb.com/stats","customProperties":"mobile:true;amp:true;","menuItems":["itemId":"41566816-1cb8-421f-9a4a-9ccdefa7ed69″,"text":"Statcast Leaders","properties":"link":"https://baseballsavant.mlb.com/statcast_leaderboard","menuItems":[],"itemId":"2d0a2684-64c6-4d9f-87a1-a7cf9f661e2f","text":"Baseball Savant","properties":"link":"https://baseballsavant.mlb.com/","menuItems":[],"itemId":"b9d0ae31-f31d-449b-82fb-5a77f59293ba","text":"Top Prospect Stats","properties":"link":"/prospects/stats/top-prospects?type=all&minPA=1″,"menuItems":[]],"itemId":"6af88ec1-9bfe-4494-abc0-898dc919a081″,"text":"Standings","properties":"link":"https://www.mlb.com/standings","customProperties":"amp:true;","menuItems":[],"itemId":"15179b67-af8e-42a1-964c-45944e1ab986″,"text":"Youth","properties":"link":"https://www.mlb.com/youth-baseball-softball","menuItems":["itemId":"0a04e27f-bcb1-4901-acc0-a14e9ebc5852″,"text":"Play Ball","properties":"link":"https://www.mlb.com/play-ball","menuItems":[],"itemId":"f989fcab-01fa-4d66-8e11-6640be070816″,"text":"Youth Baseball & Softball","properties":"link":"https://www.mlb.com/youth-baseball-softball","menuItems":[]],"itemId":"8c842eeb-dedd-430c-a452-57a740d5c3df","text":"Players","properties":"link":"https://www.mlb.com/players","customProperties":"","icon":"group","visible":"true","menuItems":["itemId":"2983d4a7-0410-41fe-8b08-35c866b373d5″,"text":"Prospect Rankings","properties":"link":"https://www.mlb.com/prospects","menuItems":[],"itemId":"1f929714-240b-4834-b859-8066a592fa8e","text":"Depth Charts","properties":"link":"https://www.mlb.com/team/roster/depth-chart","menuItems":[],"itemId":"a07b01b6-397e-450e-bd8d-7e00c6dd2a80″,"text":"MLB Players Association","properties":"link":"https://www.mlbplayers.com","menuItems":[],"itemId":"3de86763-c530-400b-a7de-1761c927d7bc","text":"Negro Leagues","properties":"link":"https://www.mlb.com/history/negro-leagues","menuItems":[]],"itemId":"98430c25-7924-4112-a70f-0b32fd31594f","text":"Teams","properties":"link":"https://www.mlb.com/team","customProperties":"amp:true;module:teammodule;align:right;","menuItems":["itemId":"9191834c-54c4-40a7-8aac-9745d3666084″,"text":"Team Module","properties":"customProperties":"module:teammodule;","menuItems":[]],"itemId":"397b9e10-6d65-4fc0-bbe6-8d07f5e8d3a8″,"text":"ES","properties":"link":"https://www.mlb.com/es","customProperties":"align:right;lang:es;label:Español","toolTip":"Español","menuItems":["itemId":"ceb83c80-eaf2-4dd4-bdc6-e23b1e11ae60″,"text":"日本語","properties":"link":"http://www.mlb.jp/","customProperties":"lang:ja","visible":"false","menuItems":[],"itemId":"27ac6728-00c1-4965-963b-05d33268fb50″,"text":"한국어","properties":"link":"https://www.mlbkor.com/","customProperties":"lang:ko","visible":"false","menuItems":[]]]},"locale":"en","reqPath":"/news/justin-turner-red-sox-deal","sharedNav":"instanceId":"6c265854-d856-4f92-aea1-07dfe5cda020″,"name":"shared-nav","variables":[],"menuItems":["itemId":"93b3e9b2-65a9-4585-9185-03e255cb523c","text":"MLB.TV","properties":"link":"https://www.mlb.com/tv?&affiliateId=clubMENU","icon":"watch","customProperties":"align:right;","menuItems":["itemId":"d54a2b21-9db9-4252-9ebe-e3a4b2a3cf83″,"text":"Watch & Listen Archives","properties":"link":"https://www.mlb.com/live-stream-games?&affiliateId=clubMENU","menuItems":[],"itemId":"2d8d6ad8-dc2a-4971-9b12-f1853530c5d3″,"text":"Buy MLB.TV Offseason","properties":"link":"https://www.mlb.com/live-stream-games/subscribe?&affiliateId=clubMENU","menuItems":[],"itemId":"38c2991b-6331-469b-bce7-c53ab3267bc6″,"text":"Buy MLB Audio","properties":"link":"/live-stream-games/subscribe/mlb-audio?&affiliateId=clubMENU","menuItems":[],"itemId":"2f433cfb-699a-43bb-ab54-d3b4a7269d8e","text":"Watch MLB.TV Docs & Features","properties":"link":"https://www.mlb.com/tv/featured?&affiliateId=clubMENU","menuItems":[],"itemId":"6254640c-2069-4447-822f-084d0a38f161″,"text":"MLB.TV Help Center","properties":"link":"https://www.mlb.com/live-stream-games/help-center?&affiliateId=clubMENU","menuItems":[]],"itemId":"d54d0be0-f610-4f8b-90ac-c246c361e2e2″,"text":"Fantasy","properties":"link":"https://www.mlb.com/fantasy","customProperties":"","visible":"true","menuItems":["itemId":"5ec4bde4-6bc1-412b-a92b-6b7cb3b2f07c","text":"Yahoo Fantasy Baseball","properties":"link":"http://yhoo.it/3aK5QQw","visible":"false","target":"_blank","menuItems":[],"itemId":"b2a63b51-03fc-423d-971e-1e566f6008f4″,"text":"MLB Rally","properties":"link":"https://www.mlb.com/apps/rally","visible":"false","menuItems":[],"itemId":"f6929b88-632d-4a6f-ba73-8a64fccba1b0″,"text":"MLB Quick Pick","properties":"link":"https://www.mlb.com/apps/rally/quickpick","visible":"false","menuItems":[],"itemId":"0ebe9e5d-3fc7-48d2-acb1-c33eb931b911″,"text":"MLB Beat the Streak","properties":"link":"https://www.mlb.com/apps/beat-the-streak","visible":"false","menuItems":[],"itemId":"086bd307-a929-4414-9dd7-09bdac8d3f2e","text":"MLB MOONBLASTS Pick 'Em","properties":"link":"https://www.mlb.com/sponsorship/ftx-moonblasts-pick-em","customProperties":"expires:1627754400″,"visible":"false","menuItems":[],"itemId":"14aa1d4b-0193-4670-a1fc-b4386d4977e8″,"text":"The Vault","properties":"link":"https://www.mlb.com/the-vault","visible":"false","menuItems":[],"itemId":"4e0abdd4-8a0f-4bc5-838f-91dd2796041e","text":"MLB Home Run Derby","properties":"link":"https://www.mlb.com/fantasy/home-run-derby","menuItems":[],"itemId":"7d8dfda7-345a-46fa-82dc-105068ba223e","text":"Season Pick 'Em","properties":"link":"https://www.mlb.com/season-pick-em?affiliateId=spe-fantasynav-club-2021″,"visible":"false","menuItems":[],"itemId":"6eda396d-199b-4772-b3c9-c0b032513b6c","text":"MLB Pre-Pick (AUS)","properties":"customProperties":"","link":"https://www.mlb.com/pre-pick/tab","visible":"false","menuItems":[],"itemId":"9f1ff266-0ed8-4adb-ba77-428d1871b237″,"text":"Closer Report","properties":"link":"https://www.mlb.com/closer-report","visible":"false","menuItems":[],"itemId":"4c4f57bd-e31a-46c9-8f73-0fa2227451d3″,"text":"Prospect Rankings","properties":"link":"https://www.mlb.com/prospects","menuItems":[],"itemId":"1ebe4dc3-2c6a-469f-be59-474fe14dbbd7″,"text":"MLB Champions","properties":"link":"https://www.mlbc.app/?ref=mlbcom","target":"_blank","visible":"false","menuItems":[]],"itemId":"d1f61f89-9fd0-4f03-be17-2c5e128711a4″,"text":"Apps","properties":"link":"/apps","menuItems":["itemId":"83ac2ddf-414b-47d1-afec-ffacd068ab57″,"text":"MLB","properties":"link":"/apps/mlb-app","menuItems":[],"itemId":"83dbba73-02ac-4ba0-bebf-2c62ef04c19e","text":"MLB Rally","properties":"link":"https://www.mlb.com/apps/rally","visible":"false","menuItems":[],"itemId":"26fda476-348c-4f42-aa7c-92d1f9b1bf5c","text":"MLB Beat the Streak","properties":"link":"https://www.mlb.com/apps/beat-the-streak","visible":"false","menuItems":[],"itemId":"e09e6978-fcf7-4c2f-8387-59d83b7be38e","text":"MLB Ballpark","properties":"link":"/apps/ballpark","menuItems":[],"itemId":"86320a6b-11a1-4312-8eeb-a6c44f293f6c","text":"MLB Play","properties":"link":"https://www.mlb.com/play","menuItems":[],"itemId":"5e7b8019-9484-4872-abd7-8b963cd5969e","text":"MiLB First Pitch","properties":"link":"https://www.milb.com/about/first-pitch","menuItems":[],"itemId":"4fd8c1f8-a753-4501-916c-663390f1a566″,"text":"MLB Home Run Derby","properties":"link":"https://www.mlb.com/fantasy/home-run-derby","menuItems":[],"itemId":"9d8dfe8b-be1a-4ebf-9509-6bd0165a868e","text":"MLB FAQs","properties":"link":"/apps/mlb-app/faq-apple","menuItems":[],"itemId":"df4e8527-e357-4272-bcf7-61876ed9455d","text":"MLB Ballpark FAQs","properties":"link":"/apps/ballpark/faq-apple","visible":"true","menuItems":[],"itemId":"0ee38329-4c3c-48f5-86c7-04a58c24c006″,"text":"MLB Play FAQs","properties":"link":"https://www.mlb.com/help/play/frequently-asked-questions","menuItems":[],"itemId":"c2943c65-a843-437a-9ef4-4ccfe5be088f","text":"MLB Rally FAQs","properties":"link":"https://www.mlb.com/apps/rally/faq-apple","visible":"false","menuItems":[]]],"styleProps":,"teamNameSlug":"","teamsData":["springLeague":"id":114,"name":"Cactus League","link":"/api/v1/league/114″,"abbreviation":"CL","allStarStatus":"N","id":133,"name":"Oakland Athletics","link":"/api/v1/teams/133″,"season":2022,"venue":"id":10,"name":"Oakland Coliseum","link":"/api/v1/venues/10″,"location":"address1″:"7000 Coliseum Way","city":"Oakland","state":"California","stateAbbrev":"CA","postalCode":"94621″,"defaultCoordinates":"latitude":37.751511,"longitude":-122.200698,"country":"USA","phone":"(510) 638-4900″,"timeZone":"id":"America/Los_Angeles","offset":-8,"tz":"PST","active":true,"springVenue":"id":2507,"link":"/api/v1/venues/2507″,"teamCode":"oak","fileCode":"oak","abbreviation":"OAK","teamName":"Athletics","locationName":"Oakland","firstYearOfPlay":"1901″,"league":"id":103,"name":"American League","link":"/api/v1/league/103″,"division":"id":200,"name":"American League West","link":"/api/v1/divisions/200″,"sport":"id":1,"link":"/api/v1/sports/1″,"name":"Major League Baseball","shortName":"Oakland","franchiseName":"Oakland","clubName":"Athletics","active":true,"springLeague":"id":115,"name":"Grapefruit League","link":"/api/v1/league/115″,"abbreviation":"GL","allStarStatus":"N","id":134,"name":"Pittsburgh Pirates","link":"/api/v1/teams/134″,"season":2022,"venue":"id":31,"name":"PNC Park","link":"/api/v1/venues/31″,"location":"address1″:"115 Federal Street","city":"Pittsburgh","state":"Pennsylvania","stateAbbrev":"PA","postalCode":"15212″,"defaultCoordinates":"latitude":40.446904,"longitude":-80.005753,"country":"USA","phone":"(412) 323-5000″,"timeZone":"id":"America/New_York","offset":-5,"tz":"EST","active":true,"springVenue":"id":2526,"link":"/api/v1/venues/2526″,"teamCode":"pit","fileCode":"pit","abbreviation":"PIT","teamName":"Pirates","locationName":"Pittsburgh","firstYearOfPlay":"1882″,"league":"id":104,"name":"National League","link":"/api/v1/league/104″,"division":"id":205,"name":"National League Central","link":"/api/v1/divisions/205″,"sport":"id":1,"link":"/api/v1/sports/1″,"name":"Major League Baseball","shortName":"Pittsburgh","franchiseName":"Pittsburgh","clubName":"Pirates","active":true,"springLeague":"id":114,"name":"Cactus League","link":"/api/v1/league/114″,"abbreviation":"CL","allStarStatus":"N","id":135,"name":"San Diego Padres","link":"/api/v1/teams/135″,"season":2022,"venue":"id":2680,"name":"Petco Park","link":"/api/v1/venues/2680″,"location":"address1″:"100 Park Boulevard","city":"San Diego","state":"California","stateAbbrev":"CA","postalCode":"92101″,"defaultCoordinates":"latitude":32.707861,"longitude":-117.157278,"country":"USA","phone":"(619) 795-5000″,"timeZone":"id":"America/Los_Angeles","offset":-8,"tz":"PST","active":true,"springVenue":"id":2530,"link":"/api/v1/venues/2530″,"teamCode":"sdn","fileCode":"sd","abbreviation":"SD","teamName":"Padres","locationName":"San Diego","firstYearOfPlay":"1968″,"league":"id":104,"name":"National League","link":"/api/v1/league/104″,"division":"id":203,"name":"National League West","link":"/api/v1/divisions/203″,"sport":"id":1,"link":"/api/v1/sports/1″,"name":"Major League Baseball","shortName":"San Diego","franchiseName":"San Diego","clubName":"Padres","active":true,"springLeague":"id":114,"name":"Cactus League","link":"/api/v1/league/114″,"abbreviation":"CL","allStarStatus":"N","id":136,"name":"Seattle Mariners","link":"/api/v1/teams/136″,"season":2022,"venue":"id":680,"name":"T-Mobile Park","link":"/api/v1/venues/680″,"location":"address1″:"P.O. Box 4100″,"city":"Seattle","state":"Washington","stateAbbrev":"WA","postalCode":"98104″,"defaultCoordinates":"latitude":47.591333,"longitude":-122.33251,"country":"USA","phone":"(206) 346-4000″,"timeZone":"id":"America/Los_Angeles","offset":-8,"tz":"PST","active":true,"springVenue":"id":2530,"link":"/api/v1/venues/2530″,"teamCode":"sea","fileCode":"sea","abbreviation":"SEA","teamName":"Mariners","locationName":"Seattle","firstYearOfPlay":"1977″,"league":"id":103,"name":"American League","link":"/api/v1/league/103″,"division":"id":200,"name":"American League West","link":"/api/v1/divisions/200″,"sport":"id":1,"link":"/api/v1/sports/1″,"name":"Major League Baseball","shortName":"Seattle","franchiseName":"Seattle","clubName":"Mariners","active":true,"springLeague":"id":114,"name":"Cactus League","link":"/api/v1/league/114″,"abbreviation":"CL","allStarStatus":"N","id":137,"name":"San Francisco Giants","link":"/api/v1/teams/137″,"season":2022,"venue":"id":2395,"name":"Oracle Park","link":"/api/v1/venues/2395″,"location":"address1″:"24 Willie Mays Plaza","city":"San Francisco","state":"California","stateAbbrev":"CA","postalCode":"94107″,"defaultCoordinates":"latitude":37.778383,"longitude":-122.389448,"country":"USA","phone":"(415) 972-2000″,"timeZone":"id":"America/Los_Angeles","offset":-8,"tz":"PST","active":true,"springVenue":"id":2532,"link":"/api/v1/venues/2532″,"teamCode":"sfn","fileCode":"sf","abbreviation":"SF","teamName":"Giants","locationName":"San Francisco","firstYearOfPlay":"1883″,"league":"id":104,"name":"National League","link":"/api/v1/league/104″,"division":"id":203,"name":"National League West","link":"/api/v1/divisions/203″,"sport":"id":1,"link":"/api/v1/sports/1″,"name":"Major League Baseball","shortName":"San Francisco","franchiseName":"San Francisco","clubName":"Giants","active":true,"springLeague":"id":115,"name":"Grapefruit League","link":"/api/v1/league/115″,"abbreviation":"GL","allStarStatus":"N","id":138,"name":"St. Louis Cardinals","link":"/api/v1/teams/138″,"season":2022,"venue":"id":2889,"name":"Busch Stadium","link":"/api/v1/venues/2889″,"location":"address1″:"700 Clark Street","city":"St. Louis","state":"Missouri","stateAbbrev":"MO","postalCode":"63102″,"defaultCoordinates":"latitude":38.62256667,"longitude":-90.19286667,"country":"USA","phone":"(314) 345-9600″,"timeZone":"id":"America/Chicago","offset":-6,"tz":"CST","active":true,"springVenue":"id":2520,"link":"/api/v1/venues/2520″,"teamCode":"sln","fileCode":"stl","abbreviation":"STL","teamName":"Cardinals","locationName":"St. Louis","firstYearOfPlay":"1892″,"league":"id":104,"name":"National League","link":"/api/v1/league/104″,"division":"id":205,"name":"National League Central","link":"/api/v1/divisions/205″,"sport":"id":1,"link":"/api/v1/sports/1″,"name":"Major League Baseball","shortName":"St. Louis","franchiseName":"St. Louis","clubName":"Cardinals","active":true,"springLeague":"id":115,"name":"Grapefruit League","link":"/api/v1/league/115″,"abbreviation":"GL","allStarStatus":"N","id":139,"name":"Tampa Bay Rays","link":"/api/v1/teams/139″,"season":2022,"venue":"id":12,"name":"Tropicana Field","link":"/api/v1/venues/12″,"location":"address1″:"One Tropicana Drive","city":"St. Petersburg","state":"Florida","stateAbbrev":"FL","postalCode":"33705″,"defaultCoordinates":"latitude":27.767778,"longitude":-82.6525,"country":"USA","phone":"(727) 825-3137″,"timeZone":"id":"America/New_York","offset":-5,"tz":"EST","active":true,"springVenue":"id":2534,"link":"/api/v1/venues/2534″,"teamCode":"tba","fileCode":"tb","abbreviation":"TB","teamName":"Rays","locationName":"St. Petersburg","firstYearOfPlay":"1996″,"league":"id":103,"name":"American League","link":"/api/v1/league/103″,"division":"id":201,"name":"American League East","link":"/api/v1/divisions/201″,"sport":"id":1,"link":"/api/v1/sports/1″,"name":"Major League Baseball","shortName":"Tampa Bay","franchiseName":"Tampa Bay","clubName":"Rays","active":true,"springLeague":"id":114,"name":"Cactus League","link":"/api/v1/league/114″,"abbreviation":"CL","allStarStatus":"N","id":140,"name":"Texas Rangers","link":"/api/v1/teams/140″,"season":2022,"venue":"id":5325,"name":"Globe Life Field","link":"/api/v1/venues/5325″,"location":"address1″:"734 Stadium Drive","city":"Arlington","state":"Texas","stateAbbrev":"TX","postalCode":"76011″,"defaultCoordinates":"latitude":32.747299,"longitude":-97.081818,"country":"USA","phone":"(817) 533-1972″,"timeZone":"id":"America/Chicago","offset":-6,"tz":"CST","active":true,"springVenue":"id":2603,"link":"/api/v1/venues/2603″,"teamCode":"tex","fileCode":"tex","abbreviation":"TEX","teamName":"Rangers","locationName":"Arlington","firstYearOfPlay":"1961″,"league":"id":103,"name":"American League","link":"/api/v1/league/103″,"division":"id":200,"name":"American League West","link":"/api/v1/divisions/200″,"sport":"id":1,"link":"/api/v1/sports/1″,"name":"Major League Baseball","shortName":"Texas","franchiseName":"Texas","clubName":"Rangers","active":true,"springLeague":"id":115,"name":"Grapefruit League","link":"/api/v1/league/115″,"abbreviation":"GL","allStarStatus":"N","id":141,"name":"Toronto Blue Jays","link":"/api/v1/teams/141″,"season":2022,"venue":"id":14,"name":"Rogers Centre","link":"/api/v1/venues/14″,"location":"address1″:"1 Blue Jays Way, Suite 3200″,"city":"Toronto","state":"Ontario","stateAbbrev":"ON","postalCode":"M5V1J1″,"defaultCoordinates":"latitude":43.64155,"longitude":-79.38915,"country":"Canada","phone":"(416) 341-1000″,"timeZone":"id":"America/Toronto","offset":-5,"tz":"EST","active":true,"springVenue":"id":2536,"link":"/api/v1/venues/2536″,"teamCode":"tor","fileCode":"tor","abbreviation":"TOR","teamName":"Blue Jays","locationName":"Toronto","firstYearOfPlay":"1977″,"league":"id":103,"name":"American League","link":"/api/v1/league/103″,"division":"id":201,"name":"American League East","link":"/api/v1/divisions/201″,"sport":"id":1,"link":"/api/v1/sports/1″,"name":"Major League Baseball","shortName":"Toronto","franchiseName":"Toronto","clubName":"Blue Jays","active":true,"springLeague":"id":115,"name":"Grapefruit League","link":"/api/v1/league/115″,"abbreviation":"GL","allStarStatus":"N","id":142,"name":"Minnesota Twins","link":"/api/v1/teams/142″,"season":2022,"venue":"id":3312,"name":"Target Field","link":"/api/v1/venues/3312″,"location":"address1″:"1 Twins Way","city":"Minneapolis","state":"Minnesota","stateAbbrev":"MN","postalCode":"55403″,"defaultCoordinates":"latitude":44.981829,"longitude":-93.277891,"country":"USA","phone":"(612) 659-3400″,"timeZone":"id":"America/Chicago","offset":-6,"tz":"CST","active":true,"springVenue":"id":2862,"link":"/api/v1/venues/2862″,"teamCode":"min","fileCode":"min","abbreviation":"MIN","teamName":"Twins","locationName":"Minneapolis","firstYearOfPlay":"1901″,"league":"id":103,"name":"American League","link":"/api/v1/league/103″,"division":"id":202,"name":"American League Central","link":"/api/v1/divisions/202″,"sport":"id":1,"link":"/api/v1/sports/1″,"name":"Major League Baseball","shortName":"Minnesota","franchiseName":"Minnesota","clubName":"Twins","active":true,"springLeague":"id":115,"name":"Grapefruit League","link":"/api/v1/league/115″,"abbreviation":"GL","allStarStatus":"N","id":143,"name":"Philadelphia Phillies","link":"/api/v1/teams/143″,"season":2022,"venue":"id":2681,"name":"Citizens Bank Park","link":"/api/v1/venues/2681″,"location":"address1″:"One Citizens Bank Way","city":"Philadelphia","state":"Pennsylvania","stateAbbrev":"PA","postalCode":"19148″,"defaultCoordinates":"latitude":39.90539086,"longitude":-75.16716957,"country":"USA","phone":"(215) 463-6000″,"timeZone":"id":"America/New_York","offset":-5,"tz":"EST","active":true,"springVenue":"id":2700,"link":"/api/v1/venues/2700″,"teamCode":"phi","fileCode":"phi","abbreviation":"PHI","teamName":"Phillies","locationName":"Philadelphia","firstYearOfPlay":"1883″,"league":"id":104,"name":"National League","link":"/api/v1/league/104″,"division":"id":204,"name":"National League East","link":"/api/v1/divisions/204″,"sport":"id":1,"link":"/api/v1/sports/1″,"name":"Major League Baseball","shortName":"Philadelphia","franchiseName":"Philadelphia","clubName":"Phillies","active":true,"springLeague":"id":115,"name":"Grapefruit League","link":"/api/v1/league/115″,"abbreviation":"GL","allStarStatus":"N","id":144,"name":"Atlanta Braves","link":"/api/v1/teams/144″,"season":2022,"venue":"id":4705,"name":"Truist Park","link":"/api/v1/venues/4705″,"location":"address1″:"755 Battery Avenue","city":"Atlanta","state":"Georgia","stateAbbrev":"GA","postalCode":"30339″,"defaultCoordinates":"latitude":33.890672,"longitude":-84.467641,"country":"USA","timeZone":"id":"America/New_York","offset":-5,"tz":"EST","active":true,"springVenue":"id":5380,"link":"/api/v1/venues/5380″,"teamCode":"atl","fileCode":"atl","abbreviation":"ATL","teamName":"Braves","locationName":"Atlanta","firstYearOfPlay":"1871″,"league":"id":104,"name":"National League","link":"/api/v1/league/104″,"division":"id":204,"name":"National League East","link":"/api/v1/divisions/204″,"sport":"id":1,"link":"/api/v1/sports/1″,"name":"Major League Baseball","shortName":"Atlanta","franchiseName":"Atlanta","clubName":"Braves","active":true,"springLeague":"id":114,"name":"Cactus League","link":"/api/v1/league/114″,"abbreviation":"CL","allStarStatus":"N","id":145,"name":"Chicago White Sox","link":"/api/v1/teams/145″,"season":2022,"venue":"id":4,"name":"Guaranteed Rate Field","link":"/api/v1/venues/4″,"location":"address1″:"333 West 35th Street","city":"Chicago","state":"Illinois","stateAbbrev":"IL","postalCode":"60616″,"defaultCoordinates":"latitude":41.83,"longitude":-87.634167,"country":"USA","phone":"(312) 674-1000″,"timeZone":"id":"America/Chicago","offset":-6,"tz":"CST","active":true,"springVenue":"id":3809,"link":"/api/v1/venues/3809″,"teamCode":"cha","fileCode":"cws","abbreviation":"CWS","teamName":"White Sox","locationName":"Chicago","firstYearOfPlay":"1901″,"league":"id":103,"name":"American League","link":"/api/v1/league/103″,"division":"id":202,"name":"American League Central","link":"/api/v1/divisions/202″,"sport":"id":1,"link":"/api/v1/sports/1″,"name":"Major League Baseball","shortName":"Chi White Sox","franchiseName":"Chicago","clubName":"White Sox","active":true,"springLeague":"id":115,"name":"Grapefruit League","link":"/api/v1/league/115″,"abbreviation":"GL","allStarStatus":"N","id":146,"name":"Miami Marlins","link":"/api/v1/teams/146″,"season":2022,"venue":"id":4169,"name":"loanDepot park","link":"/api/v1/venues/4169″,"location":"address1″:"501 Marlins Way","city":"Miami","state":"Florida","stateAbbrev":"FL","postalCode":"33125″,"defaultCoordinates":"latitude":25.77796236,"longitude":-80.21951795,"country":"USA","timeZone":"id":"America/New_York","offset":-5,"tz":"EST","active":true,"springVenue":"id":2520,"link":"/api/v1/venues/2520″,"teamCode":"mia","fileCode":"mia","abbreviation":"MIA","teamName":"Marlins","locationName":"Miami","firstYearOfPlay":"1991″,"league":"id":104,"name":"National League","link":"/api/v1/league/104″,"division":"id":204,"name":"National League East","link":"/api/v1/divisions/204″,"sport":"id":1,"link":"/api/v1/sports/1″,"name":"Major League Baseball","shortName":"Miami","franchiseName":"Miami","clubName":"Marlins","active":true,"springLeague":"id":115,"name":"Grapefruit League","link":"/api/v1/league/115″,"abbreviation":"GL","allStarStatus":"N","id":147,"name":"New York Yankees","link":"/api/v1/teams/147″,"season":2022,"venue":"id":3313,"name":"Yankee Stadium","link":"/api/v1/venues/3313″,"location":"address1″:"One East 161st Street","city":"Bronx","state":"New York","stateAbbrev":"NY","postalCode":"10451″,"defaultCoordinates":"latitude":40.82919482,"longitude":-73.9264977,"country":"USA","phone":"(718) 293-4300″,"timeZone":"id":"America/New_York","offset":-5,"tz":"EST","active":true,"springVenue":"id":2523,"link":"/api/v1/venues/2523″,"teamCode":"nya","fileCode":"nyy","abbreviation":"NYY","teamName":"Yankees","locationName":"Bronx","firstYearOfPlay":"1903″,"league":"id":103,"name":"American League","link":"/api/v1/league/103″,"division":"id":201,"name":"American League East","link":"/api/v1/divisions/201″,"sport":"id":1,"link":"/api/v1/sports/1″,"name":"Major League Baseball","shortName":"NY Yankees","franchiseName":"New York","clubName":"Yankees","active":true,"springLeague":"id":114,"name":"Cactus League","link":"/api/v1/league/114″,"abbreviation":"CL","allStarStatus":"N","id":158,"name":"Milwaukee Brewers","link":"/api/v1/teams/158″,"season":2022,"venue":"id":32,"name":"American Family Field","link":"/api/v1/venues/32″,"location":"address1″:"One Brewers Way","city":"Milwaukee","state":"Wisconsin","stateAbbrev":"WI","postalCode":"53214″,"defaultCoordinates":"latitude":43.02838,"longitude":-87.97099,"country":"USA","phone":"(414) 902-4400″,"timeZone":"id":"America/Chicago","offset":-6,"tz":"CST","active":true,"springVenue":"id":2518,"link":"/api/v1/venues/2518″,"teamCode":"mil","fileCode":"mil","abbreviation":"MIL","teamName":"Brewers","locationName":"Milwaukee","firstYearOfPlay":"1968″,"league":"id":104,"name":"National League","link":"/api/v1/league/104″,"division":"id":205,"name":"National League Central","link":"/api/v1/divisions/205″,"sport":"id":1,"link":"/api/v1/sports/1″,"name":"Major League Baseball","shortName":"Milwaukee","franchiseName":"Milwaukee","clubName":"Brewers","active":true,"springLeague":"id":114,"name":"Cactus League","link":"/api/v1/league/114″,"abbreviation":"CL","allStarStatus":"N","id":108,"name":"Los Angeles Angels","link":"/api/v1/teams/108″,"season":2022,"venue":"id":1,"name":"Angel Stadium","link":"/api/v1/venues/1″,"location":"address1″:"2000 Gene Autry Way","city":"Anaheim","state":"California","stateAbbrev":"CA","postalCode":"92806″,"defaultCoordinates":"latitude":33.80019044,"longitude":-117.8823996,"country":"USA","phone":"(714) 940-2000″,"timeZone":"id":"America/Los_Angeles","offset":-8,"tz":"PST","active":true,"springVenue":"id":2500,"link":"/api/v1/venues/2500″,"teamCode":"ana","fileCode":"ana","abbreviation":"LAA","teamName":"Angels","locationName":"Anaheim","firstYearOfPlay":"1961″,"league":"id":103,"name":"American League","link":"/api/v1/league/103″,"division":"id":200,"name":"American League West","link":"/api/v1/divisions/200″,"sport":"id":1,"link":"/api/v1/sports/1″,"name":"Major League Baseball","shortName":"LA Angels","franchiseName":"Los Angeles","clubName":"Angels","active":true,"springLeague":"id":114,"name":"Cactus League","link":"/api/v1/league/114″,"abbreviation":"CL","allStarStatus":"N","id":109,"name":"Arizona Diamondbacks","link":"/api/v1/teams/109″,"season":2022,"venue":"id":15,"name":"Chase Field","link":"/api/v1/venues/15″,"location":"address1″:"401 East Jefferson Street","city":"Phoenix","state":"Arizona","stateAbbrev":"AZ","postalCode":"85004″,"defaultCoordinates":"latitude":33.445302,"longitude":-112.066687,"country":"USA","phone":"(602) 462-6500″,"timeZone":"id":"America/Phoenix","offset":-7,"tz":"MST","active":true,"springVenue":"id":4249,"link":"/api/v1/venues/4249″,"teamCode":"ari","fileCode":"ari","abbreviation":"AZ","teamName":"D-backs","locationName":"Phoenix","firstYearOfPlay":"1996″,"league":"id":104,"name":"National League","link":"/api/v1/league/104″,"division":"id":203,"name":"National League West","link":"/api/v1/divisions/203″,"sport":"id":1,"link":"/api/v1/sports/1″,"name":"Major League Baseball","shortName":"Arizona","franchiseName":"Arizona","clubName":"Diamondbacks","active":true,"springLeague":"id":115,"name":"Grapefruit League","link":"/api/v1/league/115″,"abbreviation":"GL","allStarStatus":"N","id":110,"name":"Baltimore Orioles","link":"/api/v1/teams/110″,"season":2022,"venue":"id":2,"name":"Oriole Park at Camden Yards","link":"/api/v1/venues/2″,"location":"address1″:"333 West Camden Street","city":"Baltimore","state":"Maryland","stateAbbrev":"MD","postalCode":"21201″,"defaultCoordinates":"latitude":39.283787,"longitude":-76.621689,"country":"USA","phone":"(410) 685-9800″,"timeZone":"id":"America/New_York","offset":-5,"tz":"EST","active":true,"springVenue":"id":2508,"link":"/api/v1/venues/2508″,"teamCode":"bal","fileCode":"bal","abbreviation":"BAL","teamName":"Orioles","locationName":"Baltimore","firstYearOfPlay":"1901″,"league":"id":103,"name":"American League","link":"/api/v1/league/103″,"division":"id":201,"name":"American League East","link":"/api/v1/divisions/201″,"sport":"id":1,"link":"/api/v1/sports/1″,"name":"Major League Baseball","shortName":"Baltimore","franchiseName":"Baltimore","clubName":"Orioles","active":true,"springLeague":"id":115,"name":"Grapefruit League","link":"/api/v1/league/115″,"abbreviation":"GL","allStarStatus":"N","id":111,"name":"Boston Red Sox","link":"/api/v1/teams/111″,"season":2022,"venue":"id":3,"name":"Fenway Park","link":"/api/v1/venues/3″,"location":"address1″:"4 Yawkey Way","city":"Boston","state":"Massachusetts","stateAbbrev":"MA","postalCode":"2215″,"defaultCoordinates":"latitude":42.346456,"longitude":-71.097441,"country":"USA","phone":"(617) 267-9440″,"timeZone":"id":"America/New_York","offset":-5,"tz":"EST","active":true,"springVenue":"id":4309,"link":"/api/v1/venues/4309″,"teamCode":"bos","fileCode":"bos","abbreviation":"BOS","teamName":"Red Sox","locationName":"Boston","firstYearOfPlay":"1901″,"league":"id":103,"name":"American League","link":"/api/v1/league/103″,"division":"id":201,"name":"American League East","link":"/api/v1/divisions/201″,"sport":"id":1,"link":"/api/v1/sports/1″,"name":"Major League Baseball","shortName":"Boston","franchiseName":"Boston","clubName":"Red Sox","active":true,"springLeague":"id":114,"name":"Cactus League","link":"/api/v1/league/114″,"abbreviation":"CL","allStarStatus":"N","id":112,"name":"Chicago Cubs","link":"/api/v1/teams/112″,"season":2022,"venue":"id":17,"name":"Wrigley Field","link":"/api/v1/venues/17″,"location":"address1″:"1060 West Addison","city":"Chicago","state":"Illinois","stateAbbrev":"IL","postalCode":"60613-4397″,"defaultCoordinates":"latitude":41.948171,"longitude":-87.655503,"country":"USA","phone":"(773) 404-2827″,"timeZone":"id":"America/Chicago","offset":-6,"tz":"CST","active":true,"springVenue":"id":4629,"link":"/api/v1/venues/4629″,"teamCode":"chn","fileCode":"chc","abbreviation":"CHC","teamName":"Cubs","locationName":"Chicago","firstYearOfPlay":"1874″,"league":"id":104,"name":"National League","link":"/api/v1/league/104″,"division":"id":205,"name":"National League Central","link":"/api/v1/divisions/205″,"sport":"id":1,"link":"/api/v1/sports/1″,"name":"Major League Baseball","shortName":"Chi Cubs","franchiseName":"Chicago","clubName":"Cubs","active":true,"springLeague":"id":114,"name":"Cactus League","link":"/api/v1/league/114″,"abbreviation":"CL","allStarStatus":"N","id":113,"name":"Cincinnati Reds","link":"/api/v1/teams/113″,"season":2022,"venue":"id":2602,"name":"Great American Ball Park","link":"/api/v1/venues/2602″,"location":"address1″:"100 Main Street","city":"Cincinnati","state":"Ohio","stateAbbrev":"OH","postalCode":"45202-4109″,"defaultCoordinates":"latitude":39.097389,"longitude":-84.506611,"country":"USA","phone":"(513) 765-7000″,"timeZone":"id":"America/New_York","offset":-5,"tz":"EST","active":true,"springVenue":"id":3834,"link":"/api/v1/venues/3834″,"teamCode":"cin","fileCode":"cin","abbreviation":"CIN","teamName":"Reds","locationName":"Cincinnati","firstYearOfPlay":"1882″,"league":"id":104,"name":"National League","link":"/api/v1/league/104″,"division":"id":205,"name":"National League Central","link":"/api/v1/divisions/205″,"sport":"id":1,"link":"/api/v1/sports/1″,"name":"Major League Baseball","shortName":"Cincinnati","franchiseName":"Cincinnati","clubName":"Reds","active":true,"springLeague":"id":114,"name":"Cactus League","link":"/api/v1/league/114″,"abbreviation":"CL","allStarStatus":"N","id":114,"name":"Cleveland Guardians","link":"/api/v1/teams/114″,"season":2022,"venue":"id":5,"name":"Progressive Field","link":"/api/v1/venues/5″,"location":"address1″:"2401 Ontario Street","city":"Cleveland","state":"Ohio","stateAbbrev":"OH","postalCode":"44115″,"defaultCoordinates":"latitude":41.495861,"longitude":-81.685255,"country":"USA","phone":"(216) 420-4200″,"timeZone":"id":"America/New_York","offset":-5,"tz":"EST","active":true,"springVenue":"id":3834,"link":"/api/v1/venues/3834″,"teamCode":"cle","fileCode":"cle","abbreviation":"CLE","teamName":"Guardians","locationName":"Cleveland","firstYearOfPlay":"1901″,"league":"id":103,"name":"American League","link":"/api/v1/league/103″,"division":"id":202,"name":"American League Central","link":"/api/v1/divisions/202″,"sport":"id":1,"link":"/api/v1/sports/1″,"name":"Major League Baseball","shortName":"Cleveland","franchiseName":"Cleveland","clubName":"Guardians","active":true,"springLeague":"id":114,"name":"Cactus League","link":"/api/v1/league/114″,"abbreviation":"CL","allStarStatus":"N","id":115,"name":"Colorado Rockies","link":"/api/v1/teams/115″,"season":2022,"venue":"id":19,"name":"Coors Field","link":"/api/v1/venues/19″,"location":"address1″:"2001 Blake Street","city":"Denver","state":"Colorado","stateAbbrev":"CO","postalCode":"80205-2000″,"defaultCoordinates":"latitude":39.756042,"longitude":-104.994136,"country":"USA","phone":"(303) 292-0200″,"timeZone":"id":"America/Denver","offset":-7,"tz":"MST","active":true,"springVenue":"id":4249,"link":"/api/v1/venues/4249″,"teamCode":"col","fileCode":"col","abbreviation":"COL","teamName":"Rockies","locationName":"Denver","firstYearOfPlay":"1992″,"league":"id":104,"name":"National League","link":"/api/v1/league/104″,"division":"id":203,"name":"National League West","link":"/api/v1/divisions/203″,"sport":"id":1,"link":"/api/v1/sports/1″,"name":"Major League Baseball","shortName":"Colorado","franchiseName":"Colorado","clubName":"Rockies","active":true,"springLeague":"id":115,"name":"Grapefruit League","link":"/api/v1/league/115″,"abbreviation":"GL","allStarStatus":"N","id":116,"name":"Detroit Tigers","link":"/api/v1/teams/116″,"season":2022,"venue":"id":2394,"name":"Comerica Park","link":"/api/v1/venues/2394″,"location":"address1″:"2100 Woodward Avenue","city":"Detroit","state":"Michigan","stateAbbrev":"MI","postalCode":"48201″,"defaultCoordinates":"latitude":42.3391151,"longitude":-83.048695,"country":"USA","phone":"(313) 471-2000″,"timeZone":"id":"America/Detroit","offset":-5,"tz":"EST","active":true,"springVenue":"id":2511,"link":"/api/v1/venues/2511″,"teamCode":"det","fileCode":"det","abbreviation":"DET","teamName":"Tigers","locationName":"Detroit","firstYearOfPlay":"1901″,"league":"id":103,"name":"American League","link":"/api/v1/league/103″,"division":"id":202,"name":"American League Central","link":"/api/v1/divisions/202″,"sport":"id":1,"link":"/api/v1/sports/1″,"name":"Major League Baseball","shortName":"Detroit","franchiseName":"Detroit","clubName":"Tigers","active":true,"springLeague":"id":115,"name":"Grapefruit League","link":"/api/v1/league/115″,"abbreviation":"GL","allStarStatus":"N","id":117,"name":"Houston Astros","link":"/api/v1/teams/117″,"season":2022,"venue":"id":2392,"name":"Minute Maid Park","link":"/api/v1/venues/2392″,"location":"address1″:"501 Crawford Street","city":"Houston","state":"Texas","stateAbbrev":"TX","postalCode":"77002″,"defaultCoordinates":"latitude":29.756967,"longitude":-95.355509,"country":"USA","phone":"(713) 259-8000″,"timeZone":"id":"America/Chicago","offset":-6,"tz":"CST","active":true,"springVenue":"id":5000,"link":"/api/v1/venues/5000″,"teamCode":"hou","fileCode":"hou","abbreviation":"HOU","teamName":"Astros","locationName":"Houston","firstYearOfPlay":"1962″,"league":"id":103,"name":"American League","link":"/api/v1/league/103″,"division":"id":200,"name":"American League West","link":"/api/v1/divisions/200″,"sport":"id":1,"link":"/api/v1/sports/1″,"name":"Major League Baseball","shortName":"Houston","franchiseName":"Houston","clubName":"Astros","active":true,"springLeague":"id":114,"name":"Cactus League","link":"/api/v1/league/114″,"abbreviation":"CL","allStarStatus":"N","id":118,"name":"Kansas City Royals","link":"/api/v1/teams/118″,"season":2022,"venue":"id":7,"name":"Kauffman Stadium","link":"/api/v1/venues/7″,"location":"address1″:"One Royal Way","city":"Kansas City","state":"Missouri","stateAbbrev":"MO","postalCode":"64129″,"defaultCoordinates":"latitude":39.051567,"longitude":-94.480483,"country":"USA","phone":"(816) 921-8000″,"timeZone":"id":"America/Chicago","offset":-6,"tz":"CST","active":true,"springVenue":"id":2603,"link":"/api/v1/venues/2603″,"teamCode":"kca","fileCode":"kc","abbreviation":"KC","teamName":"Royals","locationName":"Kansas City","firstYearOfPlay":"1968″,"league":"id":103,"name":"American League","link":"/api/v1/league/103″,"division":"id":202,"name":"American League Central","link":"/api/v1/divisions/202″,"sport":"id":1,"link":"/api/v1/sports/1″,"name":"Major League Baseball","shortName":"Kansas City","franchiseName":"Kansas City","clubName":"Royals","active":true,"springLeague":"id":114,"name":"Cactus League","link":"/api/v1/league/114″,"abbreviation":"CL","allStarStatus":"N","id":119,"name":"Los Angeles Dodgers","link":"/api/v1/teams/119″,"season":2022,"venue":"id":22,"name":"Dodger Stadium","link":"/api/v1/venues/22″,"location":"address1″:"1000 Vin Scully Avenue","city":"Los Angeles","state":"California","stateAbbrev":"CA","postalCode":"90012-1199″,"defaultCoordinates":"latitude":34.07368,"longitude":-118.24053,"country":"USA","phone":"(323) 224-1500″,"timeZone":"id":"America/Los_Angeles","offset":-8,"tz":"PST","active":true,"springVenue":"id":3809,"link":"/api/v1/venues/3809″,"teamCode":"lan","fileCode":"la","abbreviation":"LAD","teamName":"Dodgers","locationName":"Los Angeles","firstYearOfPlay":"1884″,"league":"id":104,"name":"National League","link":"/api/v1/league/104″,"division":"id":203,"name":"National League West","link":"/api/v1/divisions/203″,"sport":"id":1,"link":"/api/v1/sports/1″,"name":"Major League Baseball","shortName":"LA Dodgers","franchiseName":"Los Angeles","clubName":"Dodgers","active":true,"springLeague":"id":115,"name":"Grapefruit League","link":"/api/v1/league/115″,"abbreviation":"GL","allStarStatus":"N","id":120,"name":"Washington Nationals","link":"/api/v1/teams/120″,"season":2022,"venue":"id":3309,"name":"Nationals Park","link":"/api/v1/venues/3309″,"location":"address1″:"1500 South Capitol Street, SE","city":"Washington","state":"District of Columbia","stateAbbrev":"DC","postalCode":"20003-1507″,"defaultCoordinates":"latitude":38.872861,"longitude":-77.007501,"country":"USA","phone":"(202) 349-0400″,"timeZone":"id":"America/New_York","offset":-5,"tz":"EST","active":true,"springVenue":"id":5000,"link":"/api/v1/venues/5000″,"teamCode":"was","fileCode":"was","abbreviation":"WSH","teamName":"Nationals","locationName":"Washington","firstYearOfPlay":"1968″,"league":"id":104,"name":"National League","link":"/api/v1/league/104″,"division":"id":204,"name":"National League East","link":"/api/v1/divisions/204″,"sport":"id":1,"link":"/api/v1/sports/1″,"name":"Major League Baseball","shortName":"Washington","franchiseName":"Washington","clubName":"Nationals","active":true,"springLeague":"id":115,"name":"Grapefruit League","link":"/api/v1/league/115″,"abbreviation":"GL","allStarStatus":"N","id":121,"name":"New York Mets","link":"/api/v1/teams/121″,"season":2022,"venue":"id":3289,"name":"Citi Field","link":"/api/v1/venues/3289″,"location":"address1″:"Citi Field","city":"Flushing","state":"New York","stateAbbrev":"NY","postalCode":"11368″,"defaultCoordinates":"latitude":40.75753012,"longitude":-73.84559155,"country":"USA","phone":"(718) 507-6387″,"timeZone":"id":"America/New_York","offset":-5,"tz":"EST","active":true,"springVenue":"id":2856,"link":"/api/v1/venues/2856″,"teamCode":"nyn","fileCode":"nym","abbreviation":"NYM","teamName":"Mets","locationName":"Flushing","firstYearOfPlay":"1962″,"league":"id":104,"name":"National League","link":"/api/v1/league/104″,"division":"id":204,"name":"National League East","link":"/api/v1/divisions/204″,"sport":"id":1,"link":"/api/v1/sports/1″,"name":"Major League Baseball","shortName":"NY Mets","franchiseName":"New York","clubName":"Mets","active":true]},"isApp":false,"isCookieNoTrackQueryParam":false,"isPremiumQueryParam":false,"lang":"en","newsletterServiceUrl":"https://us-central1-mlb-webeng-prod-39c3.cloudfunctions.net/email-newsletter","queryString":"","shareOptions":"shareUrl":"https://www.mlb.com/news/justin-turner-red-sox-deal","twitterHandle":"mlb","storySlug":"justin-turner-red-sox-deal","topicSlug":"","userAgent":"Mozilla/5.0 (Macintosh; Intel Mac OS X 10_14_6) AppleWebKit/537.36 (KHTML, like Gecko) Chrome/83.0.4103.116 Safari/537.36″,"googleTagManager":"GTM-TGJ9RZ"}}
window.adobeAnalytics = "reportingSuiteId":"mlbglobal08,mlbcom08″,"linkInternalFilters":"mlb"
window.globalState = "tracking_title":"Major League Baseball","lang":"en"
window.appId = "
/*–>*/
December 19th, 2022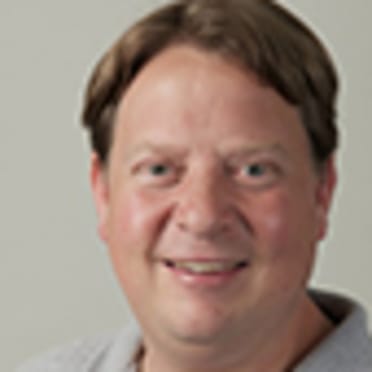 The Red Sox added a gritty run producer to their lineup, agreeing to terms on a contract with free agent Justin Turner, a source told MLB.com's Mark Feinsand on Sunday.
The club has not confirmed the signing, which is expected to be for two years and worth around $22 million, according to a report from ESPN's Jeff Passan.
The 38-year-old Turner split his time between third base and designated hitter last season. Given the presence of star slugger Rafael Devers at the hot corner for Boston, Turner will likely get the majority of his at-bats at DH with the Red Sox.
However, Turner also could get some reps at first base, a position where he has made 25 career starts. Rookie Triston Casas, a left-handed hitter, is projected to be Boston's starting first baseman. Turner could see time at first against some lefties.
The Red Sox now have three players from the 2020 World Series champion Dodgers on their squad, with Turner joining utility man Kiké Hernández and closer Kenley Jansen. Alex Verdugo and Chris Martin are also former Dodgers. Hernández took to Twitter to express his excitement about reuniting with his former teammate.
Expect chief baseball officer Chaim Bloom to add one or two more hitters before the season starts. The Red Sox are still seeking a middle-infield bat to replace Bogaerts, and the club is open to upgrading at catcher. The Sox are also looking for another starting pitcher.
At Fenway Park, with the inviting Green Monster just 310 feet from home plate, Turner's ability to pull the ball should be rewarded.
Turner began the 2022 season slowly, batting just .168/.226/.242 with one home run through his first 26 games. While that performance raised questions about whether the veteran was experiencing a steep decline at age 37, he quickly turned things around.
Over his final 102 games beginning May 10, Turner slashed .306/.380/.488 with 12 homers, 32 doubles and 68 RBIs. That .868 OPS ranked 13th among Major League qualifiers over that span, putting Turner just behind Austin Riley and Pete Alonso and ahead of Carlos Correa and Nolan Arenado.
After serving as the Dodgers' primary third baseman for the past several seasons, Turner started only 66 games at the hot corner in 2022, while starting 61 at DH. He has -1 Outs Above Average at third since 2020, and his arm strength ranked in the 28th percentile this season, per Statcast.
A 14-year veteran, Turner first signed with the Dodgers in February 2014, after the Mets non-tendered him following a four-season stint in Queens. With a remade swing, Turner quickly became an integral piece with his new club. His 133 OPS+ ranks fifth in Los Angeles Dodgers history (minimum 2,000 plate appearances).
Andrew Simon contributed to this report.
Update on Youtube Justin Turner, Red Sox reportedly agree on 2-year deal
JP Morosi breaks down the Red Sox reported deal with Justin Turner, as he is set to join a few 2020 Dodgers championship teammates in Boston.
twitter.com/mlbnetwork
instagram.com/mlbnetwork
facebook.com/mlbnetwork